After years of planning and anticipation, one of the most highly-awaited superhero films of the year has arrived, and boy what an entry it is!
Dwayne Johnson's involvement in this project years ago has never been a secret and it felt natural to cast him in the lead role given his uncanny resemblance to the character in the comics.
The Hollywood star put in a lot for this film (physically and otherwise) and the final result is nothing short of awe-inspiring.
As critics, it is hard for us to resist the temptation to blast painstaking productions to smithereens with our words. It is even easier for films like Black Adam.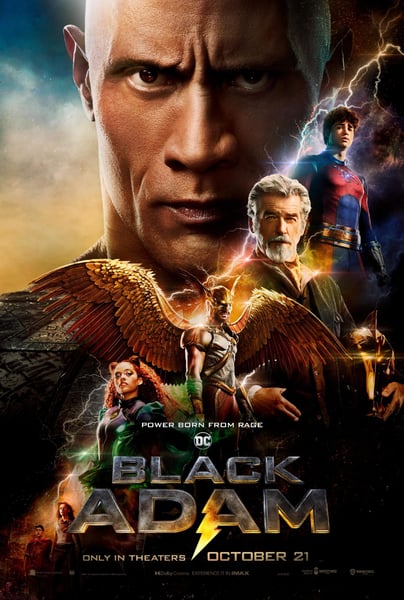 But one thing critics ought to remember is that such movies should not be rated the way others from different genres are.
If you can suspend your disbelief to see a man flying around then how hard can it be to just not be too harsh on superhero films?
I was sceptical about this project and given that Johnson is one of my favourite actors, I didn't want this film to disappoint me.
The director Jaume Collet-Serra's interpretation of the adventure film Jungle Cruise (also starring Johnson) came off as overhyped.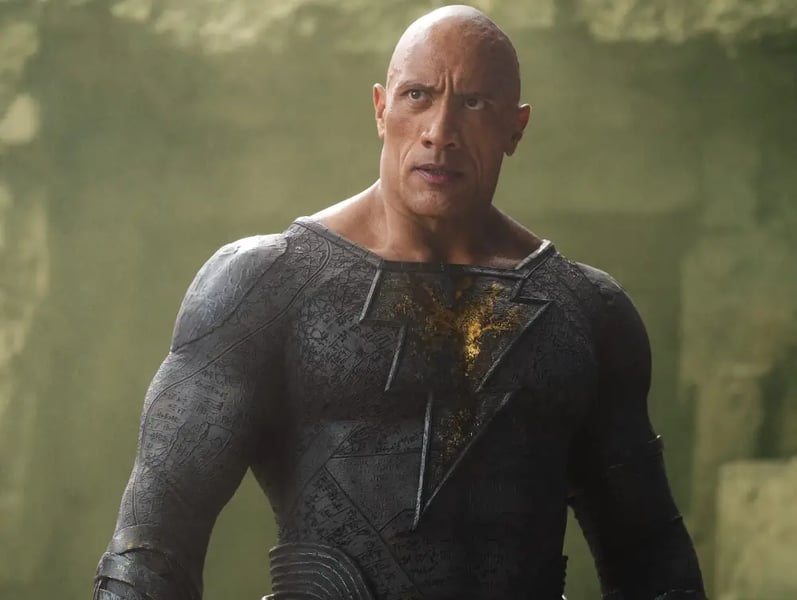 Leaving the cinema after seeing Black Adam, I can only say that I was more than satisfied.
Stepping into the shoes of one of DC's most infamous anti-heroes, Johnson breathes life into Teth Adam/Black Adam, a man who exerts his own form of justice and vengeance when he awakes thousands of years after losing his entire family.
The trail of dead bodies gets the attention of the Justice Society of America (JSA), a team of superheroes who answer to Amanda Waller (Viola Davis).
But Black Adam is hardly one to be reasoned with and while the superpowered group tries to find a way to stop him from wreaking havoc, another more dangerous threat is unleashed into the world.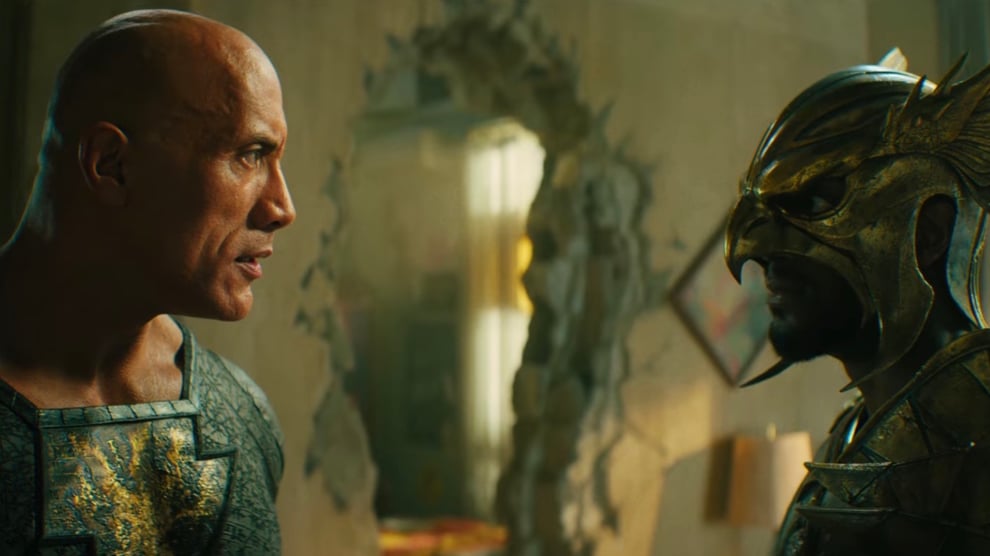 The unstoppable Man in Black must now decide to be either the one who ends up destroying the world or the one who saves it.
Black Adam throws you in from the very beginning and you have to struggle to keep up with its rather fast pace.
Things are taken up a notch when the titular character begins doing his thing and from then on, it becomes one mind-blowing spectacle after another.
In terms of the plot, this film is pretty straightforward and doesn't have a lot going for it (how many superhero movies do anyway?).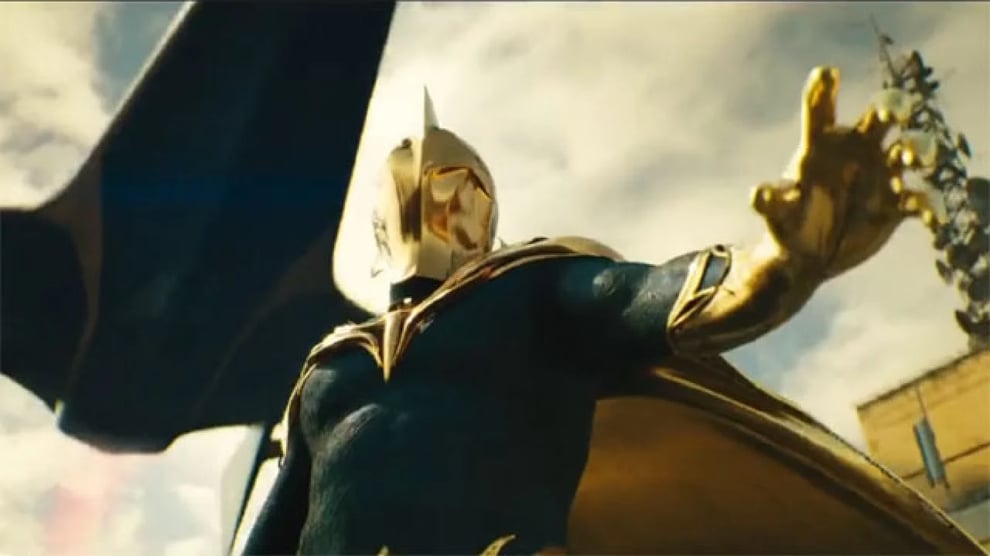 Also, apart from Black Adam, only Hawkman (Aldis Hodge) and Dr Fate (Pierce Brosnan) seem really cool to me. The others are not bad but I wasn't really freaked out by what they could do.
The progression of events is mostly predictable but with the sheer scale of its epic nature, Black Adam left me dazed.
A lot of big bucks went into making this and it shows in every frame; the action does shake things up in the DC Universe and the special effects are some of the best ever executed in a superhero film.
Dwayne Johnson was truly born to play the role and the way he eats it up every time he appears on screen justifies his casting.
As Hawkman, Aldis Hodge is charismatic and unrelenting. His constant conflict with the titular character and their epic showdown is something I couldn't get enough of.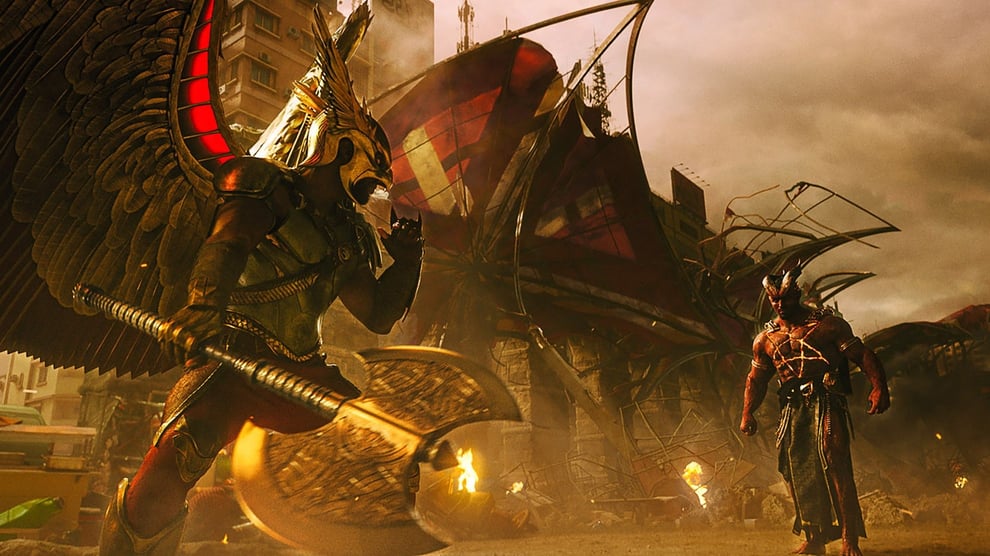 Pierce Brosnan is delectable as Dr Fate, bringing some of that Irish charm of his to play here while reminding fans of what made him special during his days playing James Bond.
The villain in this film is the usual one-dimensional bad guy who just wants to burn the whole place down but that is only a minor issue in a largely rewarding visual delight.
The mid-credits scene is one I saw coming but even I wasn't prepared for the big grin on my face when it did arrive. I just can't wait to see the implications of that scene for the entire DCEU.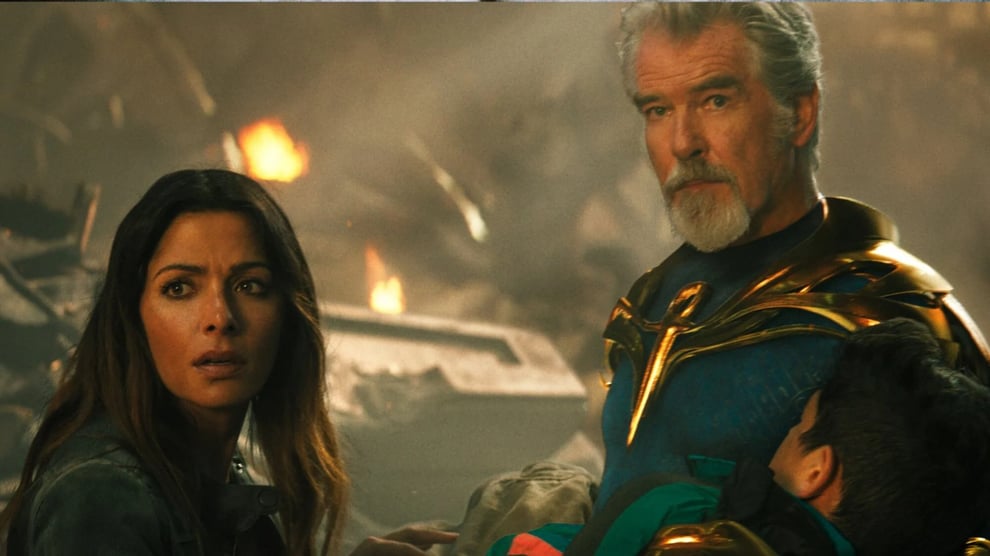 One thing is sure; Black Adam will never get universal praise or a near-perfect rating on most popular sites as critics will not find it good enough.
But as its lead star rightly said, it was made for the one set of people who really matter; the fans. And for them, this is one hell of a blockbuster film.
Rating: 7/10.