The Christmas holiday season is one of the most exciting times of the year. It is a time when we get to gather our families, friends, and loved ones around us to celebrate the birth of Christ.
The movies are no exception as there have been several films made throughout the years that relate stories about Christmas.
Christmas movies are a seasonal tradition. They provide us with a sense of nostalgia and awe, as well as an opportunity to reflect on our own life.
They are a wonderful way to enjoy the holiday season and also an excellent way to remember oneself that there are many kinds of Christmas magic in the world.
Hence, in this article, we will explore some of the most memorable and oldest Christmas movies of all time.
8. A Christmas Carol (1910)
Release Date: December 23, 1910
Country of Origin: United States
Producer and Director: J. Searle Dawley, Edison Studios
Running Time: 11 minutes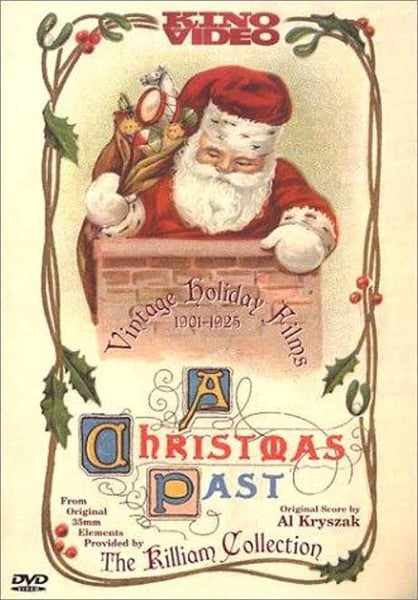 In the novella "A Christmas Carol," Ebenezer Scrooge, a miserly and unpleasant man, is visited by three ghosts on Christmas Eve.
The first ghost symbolizes Scrooge's history and present, including the souls of his late colleagues and Marley, his business partner.
The second ghost shows Scrooge his stupidity and explains how he will pay for it later.
The third ghost shows Scrooge his mistakes and how he will be punished for them.
He laments his prior way of life and stumbles back before collapsing on his bed.
He awakens transformed and resolved to live a life of love for his friends rather than monetary riches.
7. A Trap for Santa Claus
Release Date: December 20, 1909
Country of Origin: United States
Producer and Director: D. W. Griffith, Biograph Company
Running Time: 16 minutes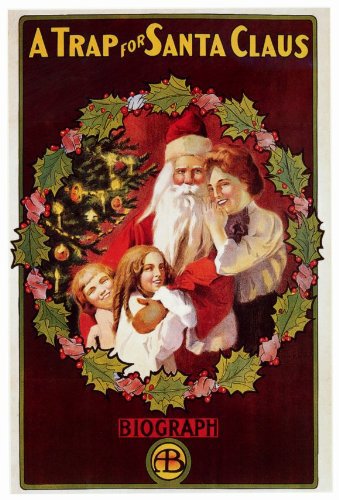 As the title suggests, the plot of this film is to capture Santa. To do this, the Rogers children slip out of bed, place a tub in front of the window, and attach a line to the window sash, one end on each of their feet.
When the window is lifted, the string alerts the youngsters to Santa's presence, allowing them to catch him.
When their mother went to prepare to play Santa, she was surprised to see her husband, who had abandoned them owing to his troubles, break in through the window of their new house.
6. A Christmas Carol (1908)
Release Date: December 9, 1908
Country of Origin: United States
Producer and Director: Essanay Film Manufacturing Company
Running Time: 15 minutes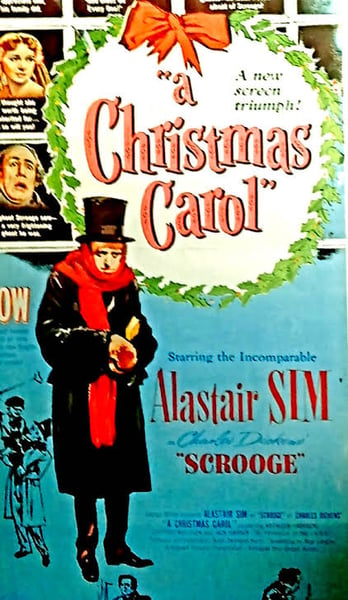 Essanay Studios in Chicago produced the first American silent film adaptation of Charles Dickens's well-known 1843 novella, "A Christmas Carol," in 1908.
The film, which is considered lost, stars Tom Ricketts as Ebenezer Scrooge.
Scrooge walks into his office and begins working. His nephew and three ladies beg Scrooge to make a gift.
But Scrooge dismisses them. On Christmas Eve, he is visited by the spirit of his long-dead friend, Jacob Marley, who warns him of a terrible fate if he does not change his ways.
Scrooge is visited by three spirits who show the actual meaning of Christmas as well as his tomb, which is the result of his frugal ways.
5. A Little Girl Who Did Not Believe in Santa Claus
Release Date: December 16, 1907
Country of Origin: United States
Producer and Director: J. Searle Dawley, Edwin S. Porter, Edison Manufacturing Company
Running Time: 14 minutes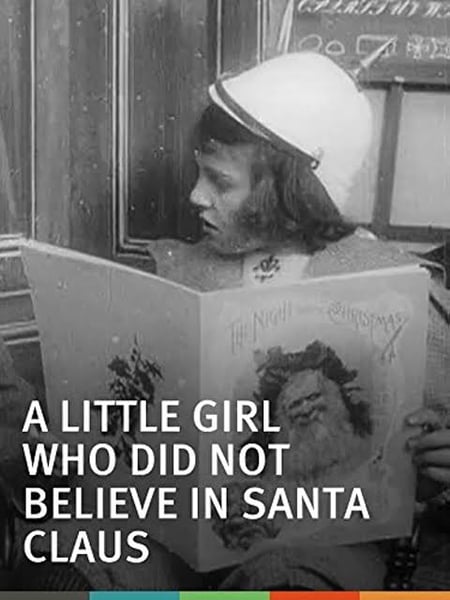 This short Christmas film begins with a child from an affluent family playing outdoors with his sledge on the day before Christmas when he notices a girl suffering in the cold since her family cannot buy a coat for her.
The youngster gives her his coat and drives her to his house, where they play for a bit.
He tells her a Santa Claus story, but she doesn't believe him because he has never visited her house.
As he lies in bed that night, the kid resolves to compel Santa Claus to go to the girl's house and bring her gifts.

4. The Night Before Christmas
Release Date: December 16, 1905
Country of Origin: United States
Producer and Director: Edison Porter, Edison Manufacturing Company
Running Time: 9 minutes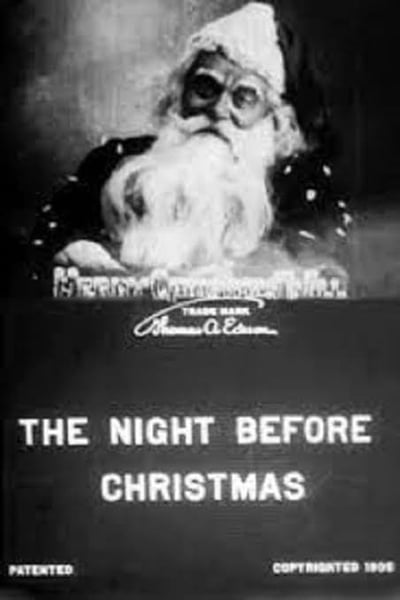 The poem "A Visit from Saint Nicholas" by Clement C. Moore served as the inspiration for the movie.
The plot follows the children in a household preparing for bed on Christmas Eve but can't contain their excitement for Christmas.
Meanwhile, Santa is seen busy preparing to send gifts to different households.
3. Scrooge, or Marley's Ghost
Release Date: November 1901
Country of Origin: United States Kingdom
Producer and Director: W.R. Booth, Paul's Animatograph Works
Running Time: 6.33 minutes

In a 1901 British short silent drama film, the first known cinematic rendition of Charles Dickens' 1843 novel A Christmas Carol, a miser called Ebeneezer Scrooge is contacted by Marley's ghost and shown visions of Christmas Past, Present, and Future.
It was common for filmmakers to adapt well-known stories in the early days of cinema; in this case, A Christmas Carol by Charles Dickens was chosen with the assumption that audience familiarity would reduce the need for intertitles. The performance was made up of "twelve tableaux," or scenes.

2. The Christmas Dream
Release Date: 1900
Country of Origin: France
Producer and Director: Georges Méliès, Méliès's Star Film Company
Running Time: 4 minutes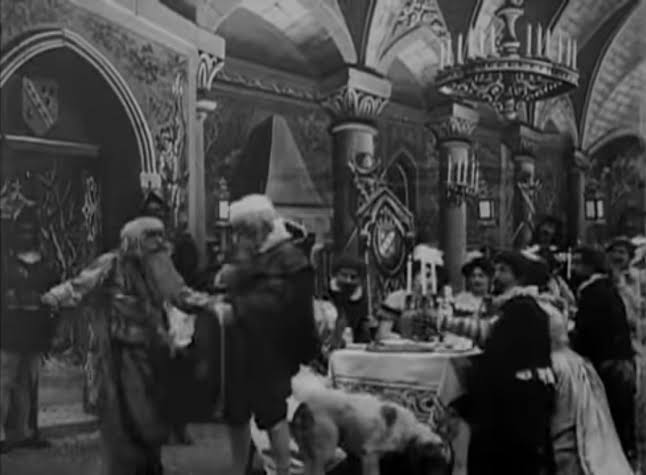 The theatrical performance, which premiered in 1897 at the Olympia music hall in Paris, may have inspired the film, which is one of Méliès' contributions to the féerie genre of cinema.
The framework of the film is quite theatrical, alternating between well-known genre scenarios and fantasy parts like a stage féerie; the sequence with the starving poor in the streets is evocative of nineteenth-century melodramas.
Méliès appears twice in The Christmas Dream, once as a magician and once as a beggar.
The film includes Christian imagery such as lambs and lions, as well as a subject that represents Méliès himself: a jester.
The action begins in the sizable bedroom of a man's house, who appears to be wealthy.
His children are set to retire, with the help of their governess.
They hang their stockings on the edge of the bed before getting into bed.
1. Santa Claus
Release Date: September 1898
Country of Origin: United Kingdom
Producer and Director: George Albert Smith
Running Time: 1 min and 16 secs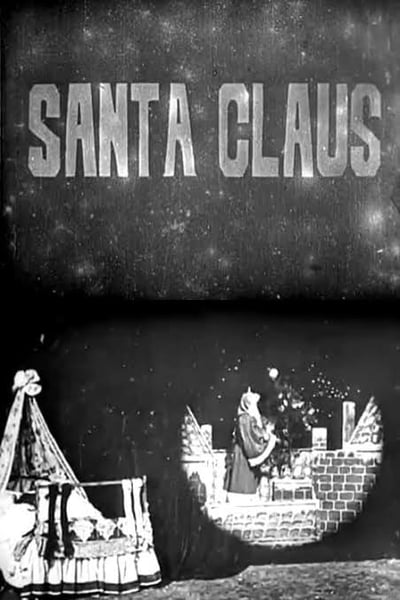 Santa Claus visits home on Christmas Eve in George Albert Smith's 1898 British short silent drama film Santa Claus. This makes it the oldest Christmas movie ever released.
In this shot, Santa Claus is seen strolling in from the fireplace and beginning to trim the tree. He then stuffs the stockings that the children had placed on the mantel.
He turns back and checks his work before racing to the fireplace and up the chimney.
When the kids woke, Santa was in their bedrooms. Everyone is taken aback by this film and is left wondering where Saint Nicholas has gone.