Who says Africa is boring? If you are an adventurous type or a tourist and wondering where to go on tour, there are beautiful places to visit on the continent that will give you unforgettable memories.
Below are five interesting and memorable places you can try out in Africa:
1. Nzulezu Stilt Settlement, Ghana
Nzulezu is a stilt village located in the coastal area of the western region of Ghana. Nzulezo originated from the word "Nzema" which means surface of water.
The unique relationship between man and nature is obviously portrayed in the Nzulezu lake environment because of the day-to-day activities that are performed in the Nzulezo stilt environment. Such activities include worship, burial, and baptism of babies.
Traditionally, it is believed that the lake prevents possible disasters such as fire outbreaks.
Nzulezu lake gives visitors an idea of what it is like to live entirely on water. Interestingly, people always want to see and know how "Akpeteshe'' tastes like. Akpeteshe is one of the local gin made in Nzulezu from Raffia palm.
2. Lake Malawi, Malawi
Lake Malawi is an African Great Lake located between Malawi, Mozambique and Tanzania. It is also known as Lake Nyasa.
Lake Malawi is a meromictic lake; it is a lake whose layers of water do not intermix. It is one of the largest in the world and the deepest lake in Africa.
This body of water has about 1,300 species of fish in it. Its uniqueness has been identified by UNESCO, making it Lake a national park.
3. Mount Kilimanjaro, Tanzania
Mount Kilimanjaro is located in Tanzania. The origin of the name, Kilimanjaro still remains unknown. The natural phenomenon is the tallest mountain in Africa.
It is also the world's tallest free-standing mountain.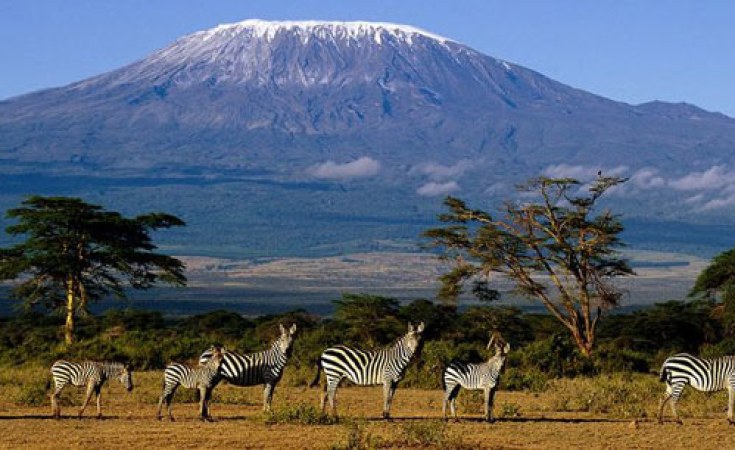 Approximately 3,000 people climb Kilimanjaro every year. Unfortunately, It is often reported that 5,000 climbers fail.
4. Nyika Plateau National Park, Malawi
Nyika Plateau National Park, Malawi was established in 1966. It is located in Northern Malawi on the Zambian border. The name 'Nyika' means "where the water comes from" and it is indeed one of the most eye-popping areas in Malawi.
Nyika is wonderful for trekking and mountain biking, as well as more conventional excursions.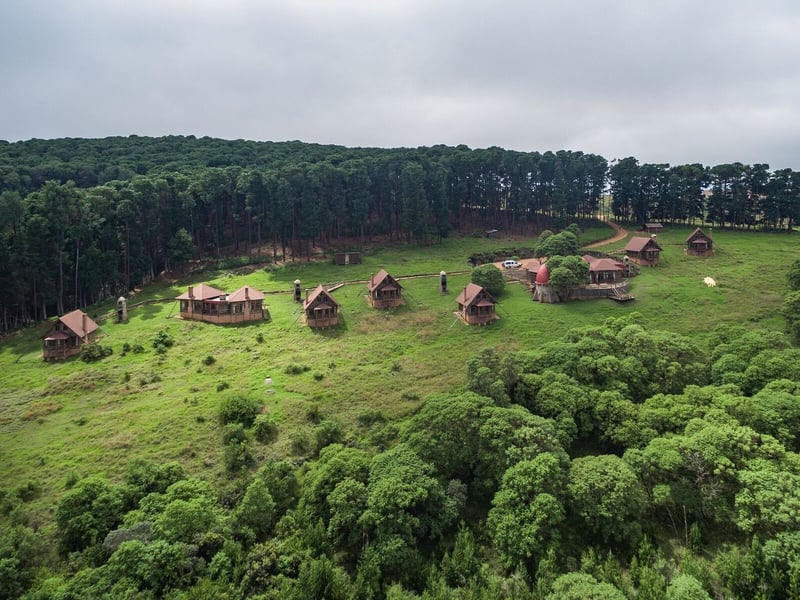 There are a lot of amazing things to see in the park such as waterfalls, pools and magic lakes, various animals like Zebra, Antelope, etc.
The park also has one of the densities of leopards in Central Africa and there are good sightings, particularly in the forest behind Chulunda Lodge.
5. Lekki Conservation Centre, Nigeria
The Lekki Conservation Center is located in Lekki, Lagos State. It was established in 1990.
The site offers a serene escape from the hustle and bustle of Lagos as it provides a great way to explore nature in Africa because of memorable activities like animal hunting, canopy walks, picnic and also playing the floorboard game.
It is one of the best locations to have a fun-filled day.
Written by Felicia Olamiji.