After the official confirmation, details of Adele's secret marriage to American sports agent Rich Paul have finally surfaced.
Adele and Paul revealed their romance in July 2021, two years after she parted ways with her former husband Simon Konecki, with whom she has a son named Angelo.
The 'Easy On Me' crooner has reportedly disclosed that she and Paul tied the nuptial knot at her friend Alan Carr's comedy show in Los Angeles.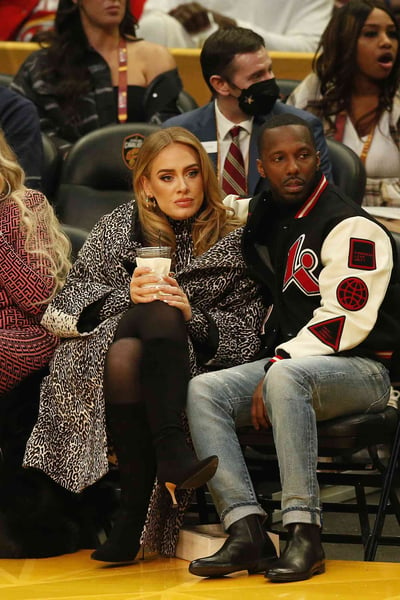 It was also revealed that news of the secret marriage was shared by two audience members, with one of them saying, "I was at Alan Carr's comedy show in LA tonight and Adele was in the audience. Alan asked the crowd if anyone got married recently and Adele shouted 'I did'."
The second witness stated, "When he asked if anyone got married recently she yelled 'I did'. Super cute all around and was super sweet but dipped right before it ended."
Speaking further, the sources said Adele had the best time and did not care if people around observed her presence.
"Adele was sitting right behind me with a friend having the best time. Her security only came in to bring her snacks. She didn't care if people knew she was there was heckling him they're best friends," they shared.
As of the time of writing this report, Adele has not spoken about the secret wedding. As for Paul, he avoided giving a direct answer when asked about being married to her by CBS host Gayle King earlier.