Jared Leto bares his fangs in Daniel Espinosa's film about an ailing man who becomes something far more when he does the unthinkable. Despite the backlash and extremely harsh reviews, Morbius thrills and entertains; comic books fans without unrealistic expectations will be pleased by it.
For the life of me, I don't quite get why this Sony movie is attracting so many negative words from people who are quick to pick it apart while comparing it to some of Marvel's best.
Morbius experienced some setbacks, especially with the COVID-19 pandemic getting in the way of its production and release. Now that it's finally out, it has one of the worst ratings for a comic book film on most movie review sites (something I feel it doesn't deserve).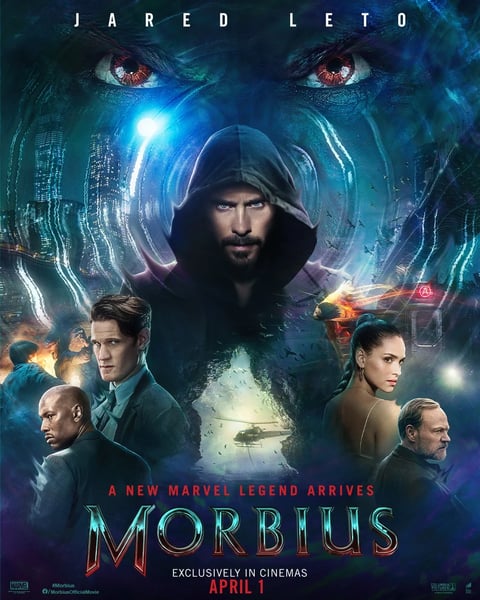 Leto stars as Michael Morbius, a doctor who has been afflicted for the better part of his life. All he has ever wanted is to find a cure for his condition.
The protagonist sees his chance when he discovers a cave full of vampire bats. He splices their genes and develops a formula that gives him superhuman abilities.
As Morbius struggles to understand how the solution may have altered his life forever, he develops a craving for human blood and must fight to not become the monster that threatens to destroy all that he stands for.
The plot is pretty simple and predictable (it is a comic book film after all) and it doesn't take a genius to tell how it's going to go.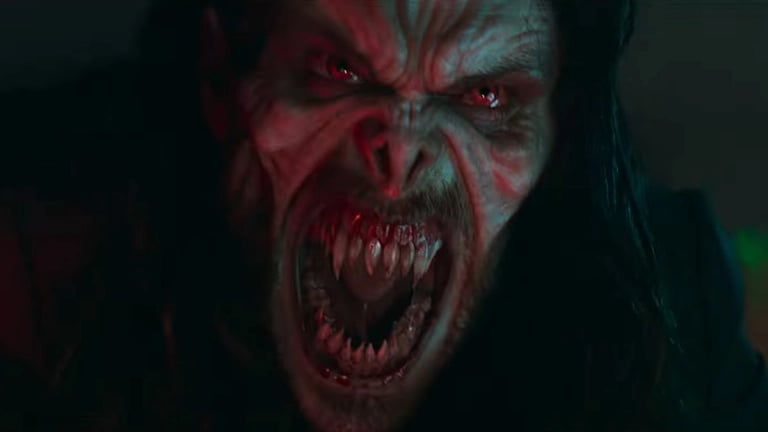 As the eponymous character, Jared Leto makes his role quite compelling without needing to employ the method acting he is known for.
Morbius is conflicted and appalled by the horrendous things that happen after he gains his new powers. When that power falls into the hands of another who doesn't share his moral boundaries, he must fight like never before, embracing his darkest side to conquer a far greater evil.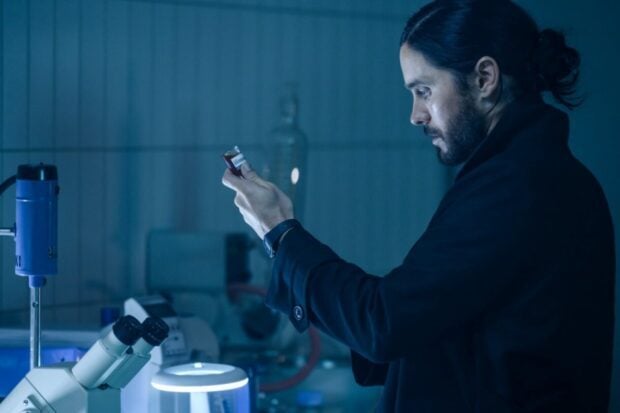 I have seen a lot of vampire movies and haven't exactly been pleased with some of them. For the first time (as far as I know), the vampire action is portrayed in a different way, leading to many calling the action disappointing.
As far as I'm concerned, the action and special effects are some of the elements that make this flick worth seeing. The echolocation thingy is quite cool, and Leto plays the fanged doctor well.
Matt Smith gives a sublime performance as the antagonist; his character is the opposite of the conflicted hero. His devilish grin and wicked charm make you want to love him, even though he is the baddie. At some point, he almost manages to steal the show from the lead star.
As Morbius' love interest, actress Adria Arjona's character helps keep the hero grounded while serving as a major source of motivation in the final confrontation.
While she gets as much screen time as one expects from a major supporting character, I still felt there was something lacking somewhere.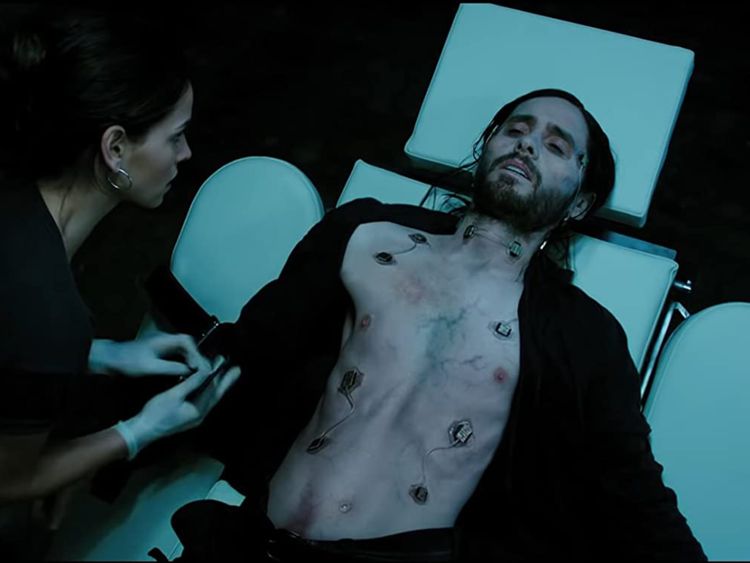 Tyrese Gibson as one of the FBI agents hot on Morbius' trail doesn't exactly impress me here. It seemed like he was written into the story to be made a fool of.
With the exception of a few moments where the acting was a bit below par, the actors play their roles well, with Leto and Smith being the obvious standouts.
The musical score is awesome and fits the film perfectly, coming in just at the right moments (the aerial combat scenes are to die for).
Now, let me point out the major thing noticeably absent from this vampire film that should have been there (it's the only spoiler I will reveal); BLOOD.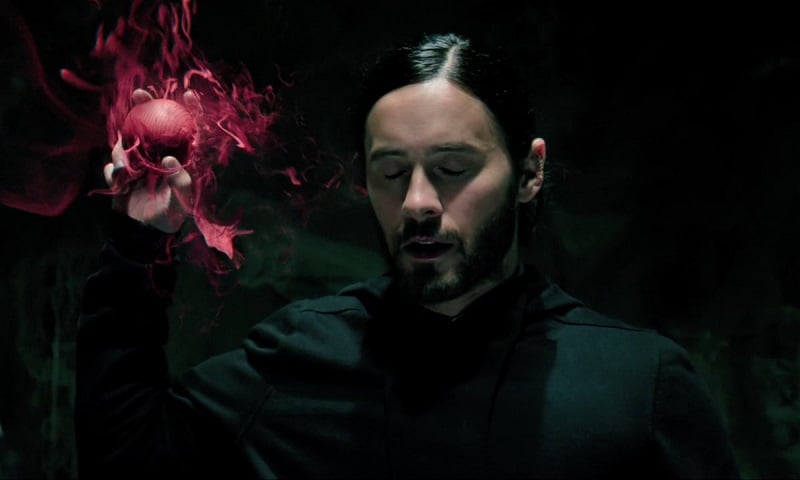 Apart from one or two scenes (which are quite tame), there is no blood shown, which is an absolute letdown and disappointment for a film about a vampire.
I guess the director and makers opted to do without some gore so as to appeal to a larger audience, especially children. To me, that was a mistake as this is one of those comic book movies that should have been R-rated.
In all, Morbius is a commendable effort, one I look forward to seeing again.
My advice to those who haven't seen it is this; pay no mind to those unfair reviews, don't compare with Marvel films and don't expect too much. You will be pleasantly surprised as I was.
Rating: 7/10.