Big Brother Naija Season 7 winner Phyna has posted a cryptic message on her Snapchat account in response to recent reports suggesting that she abandoned her family after winning the N100 million grand prize of the reality show in 2022.
On the afternoon of September 30, 2023, the reality star took to Snapchat to express her frustration.
She mentioned that she had only told her family 'no' once, and they had started granting interviews about the situation.
In her Snapchat message, Phyna wrote, "Just one, no… Family begins to grant interviews… Nice one. I will not die young."
She further added, "When I die must not be buried, my body should be given to my family, and the whole world must sit and watch them eat me. They must eat my corpse."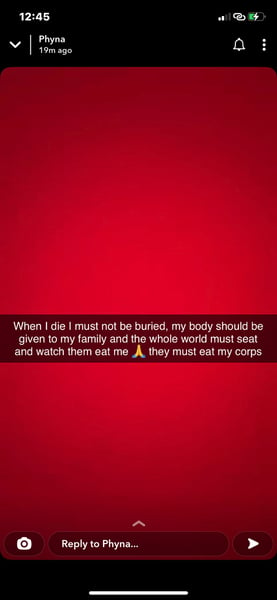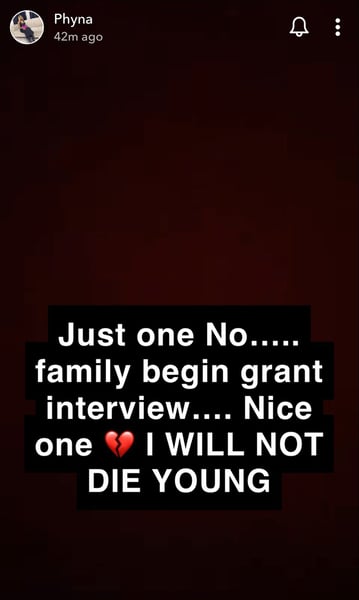 This cryptic message comes after Phyna had previously threatened to take legal action against a newspaper that reported her father's lamentations in an interview.
According to the newspaper, Felix Otabor, Phyna's father, had expressed concern that his daughter disappeared into thin air as soon as the prize money was handed over to her, and she never returned to her parents to assist them financially.