The Nigerian entertainment industry keeps thriving and recording one success after the other. Accolades should, however, be given to the Nollywood industry in particular.
Since its inception, the movie industry has been able to do well for itself as a movie industry and over the years, it has surpassed expectations.
In this article, we will look at the top ten highest-grossing Nollywood male actors in the year 2022.
It is, however, important to note that the figures here are not what the actors and actresses earned individually, but what the movies raked in financially.
10. Efa Iwara
Movie: Ile Owo
Amount: 34 Million Naira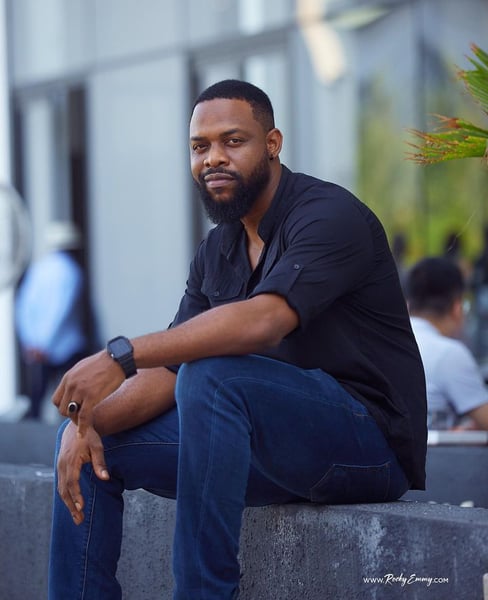 'Ile Owo' follows the story of Busola who, after several heartbreaks, falls in love with a billionaire.
But after she accepts his proposal, a series of disturbing discoveries lead to a truth she could never have imagined.
Efa Iwara plays the role of Tunji Owo, who comes into Busola's life.

9. Deyemi Okanlawon
Movie: The Wildflower
Amount: 41 Million Naira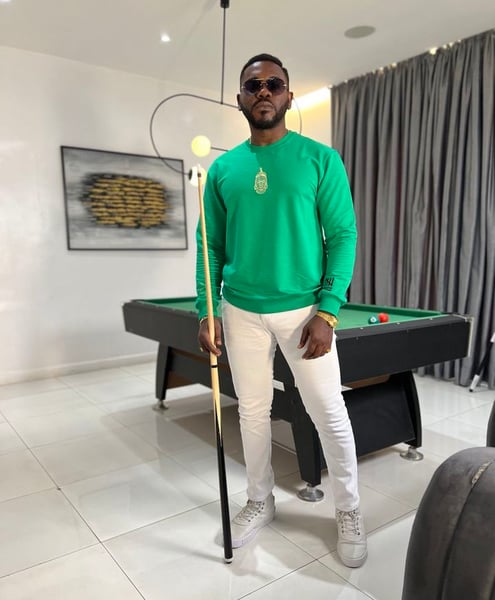 Written by Nneka Stephanie Ojor, 'The Wildflower' tells the story of three women's experiences of assaults from men.
Rolake, 24, gets a new job as the personal assistant to Gowon Williams, an architectural guru; but things take an unexpected turn when she accompanies him on a work trip.
Mama Olisa, who is in her 40s, is occasionally battered by her husband. And their older daughter, Adaolisa (17), has become the latest target of Johntana, a pervert who also lives in their compound.
These experiences set off a chain reaction in their lives, as well as in the lives of women in similar situations, particularly when Rolake decides to stand up and protest.
8. Uzor Arukwe
Movie: The Blood Covenant
Amount: 43 Million Naira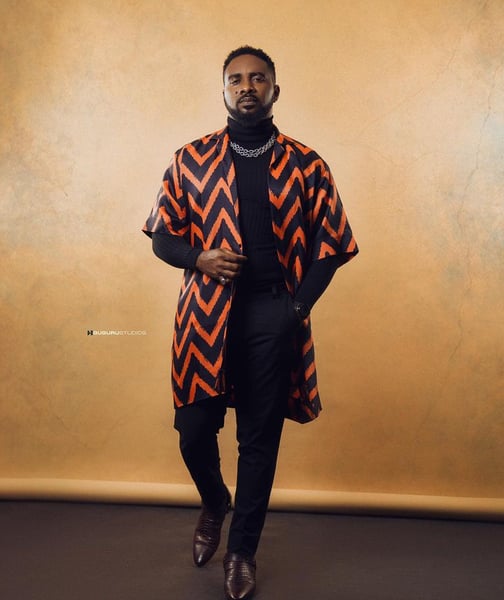 'Blood Covenant' is the story of three ambitious young men who are weary of being looked down on.
In their pursuit of the fast life, they are tempted into blood-money rituals and get engulfed in a world of money and luxury, ignorant of the devastation their decision causes.
Their ascension to the top finally falls apart as the police shut in on them when they go further and deeper into the blood money ritual.
Uzor Arukwe plays the role of Jite who oversees his wife's father's business and serves as both the balance and the wildcard.

7. Zubby Michael
Movie: Passport
Amount: 86 Million Naira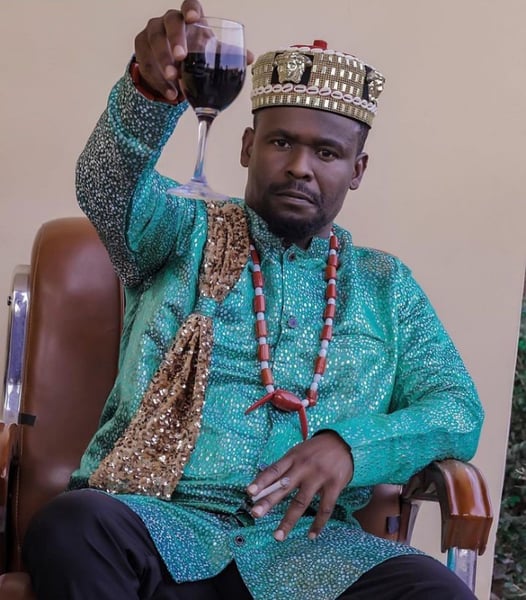 'Passport' tells the narrative of Oscar and Funke, two persons on different ends of the loneliness spectrum who are both looking for some excitement in their lives.
To recover his passport, Oscar needs help from a tomboy who lives in the ghetto.
He must work with her or miss a flight to a job interview that could change his life.
In the movie, Zubby Michael plays the role of Terminator, a local government chairman, who will try to do everything possible to stop Kopiko (Mercy Johnson) from winning the local government election and taking over his role as the chairman of the local government.

7. Jim Iyke
Movie: Passport
Amount: 86 Million Naira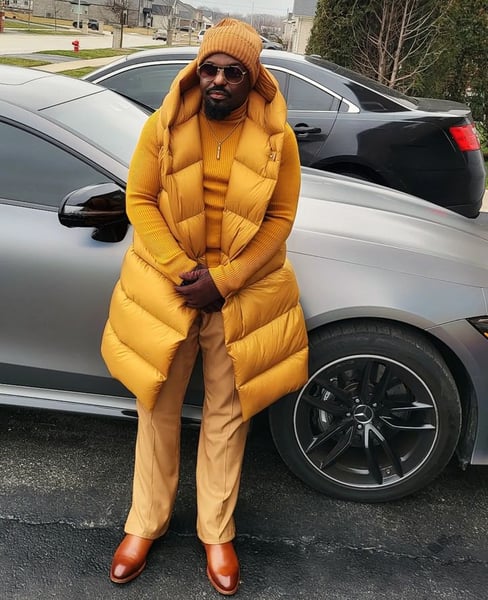 Jim Iyke plays Oscar, a cocky affluent young man whose planned journey to the United Kingdom to see his dying mother is thwarted when his suitcase is taken by several street urchins.
He enlists the assistance of his street-wise and experienced uncle (played by Nollywood legend Jide Kosoko) and a trash-talking semi-literate named Kopiko (Mercy Johnson) to locate the missing Suitcase.
Oscar and Kopiko are opposed characters who can't stand one other. They must find a method to collaborate and gain one or two life lessons as a result of their joint experience.

6. Timini Egbuson
Movies: Dinner At My Place / Hey You
Amount: 90 Million Naira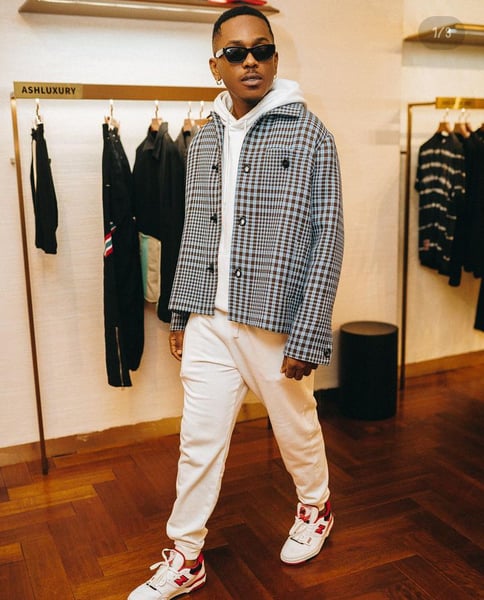 'Dinner at my Place' revolves around Nonso, played by Timini Egbuson.
Nonso is ready to pop the question to his girlfriend but his plans for a romantic dinner are interrupted when his overdramatic ex shows up uninvited.
In 'Hey You', the actor portrays Abel, a shy bespectacled graphics artist who enjoys drawing. He becomes involved in an app where meets a beautiful woman and ends up falling for her.

5. Kunle Remi
Movie: Ijakumo
Amount: 104 Million Naira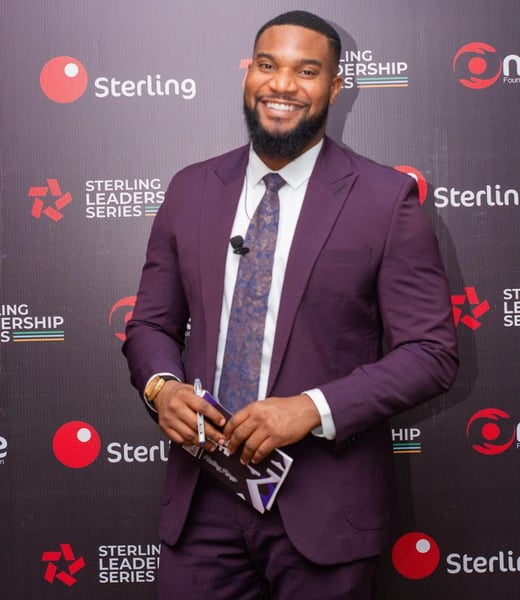 In 'Ijakumo', Ashabi is hell-bent on destroying the life of her former lover Jide, the renowned pastor of a mega-church.
With the help of Sharon, she plans to get her revenge.
Despite being the pastor of one of the country's most prestigious churches, Jide (Kunle Remi) finds himself living in sin and a member of a hidden organisation known as The Syndicate.
Because of a tragic situation that Jide created for Asabi (Toyin Abraham Ajeyemi), she is out to get payback.

4. Nkem Owoh
Movie: Battle On Buka Street
Amount: 291 Million Naira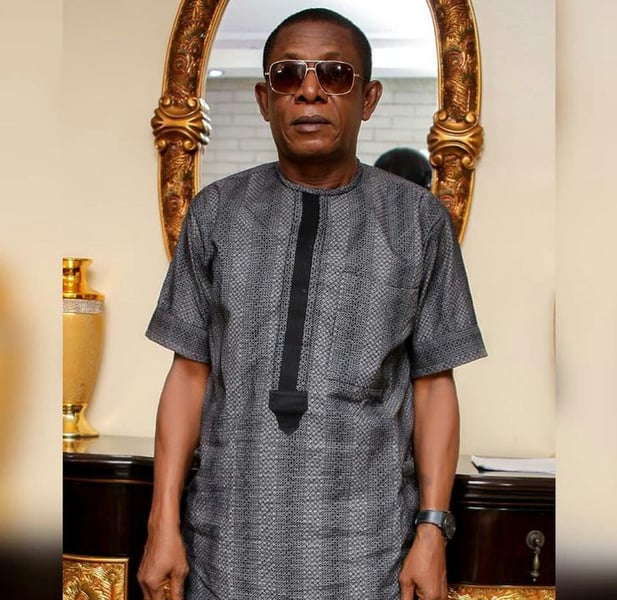 'Battle on Buka Street' simply highlights the typical street lifestyle and follows a food challenge that would focus on who wins the crown as two sisters battle for supremacy.
In the movie, Nkem Owoh plays Maduka, the husband of Ezinne (Tina Mba) and Iya Yejide (Sola Sobowale) who have been in an age-long conflict that comes with being a first wife and a second wife.

3. Odunlade Adekola
Movie: King Of Thieves
Amount: 320 Million Naira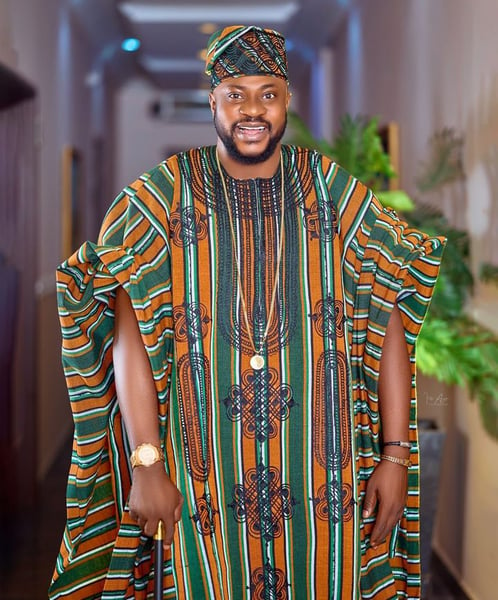 'King of Thieves' tells the story of the Kingdom of Ajeromi, which is being terrorized by a band of thieves led by an all-powerful bandit named Ageshinkole.
Concerned by his pillaging, the kingdom moves to destroy him through the hunters, witches and priests, thus beginning this adventurous saga of revenge, bravery and glory.
Odunlade Adekola plays the role of the King of Ajeromi.

3. Ibrahim Chatta
Movie: King Of Thieves
Amount: 320 Million Naira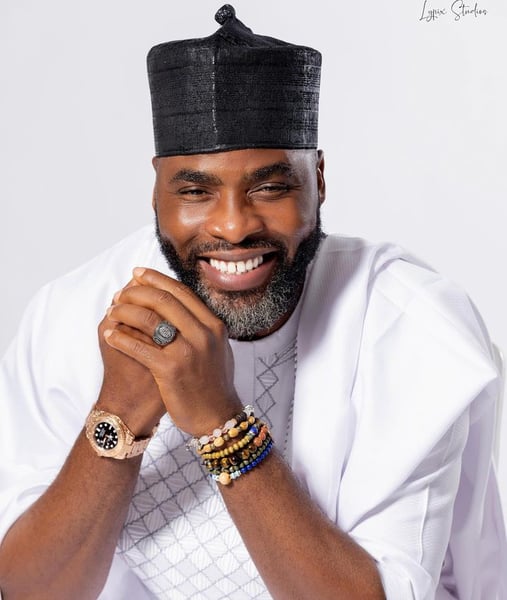 In the movie, Ibrahim Chatta plays the role of Oguntade, the hunter brave enough to confront and fight Ageshinkole (Femi Adebayo).
Oguntade is only motivated to fight Ageshinkole when his life is on the line for a crime he committed and the only way to be set free is to face the dreaded King of Thieves.

3. Femi Adebayo
Movie: King Of Thieves
Amount: 320 Million Naira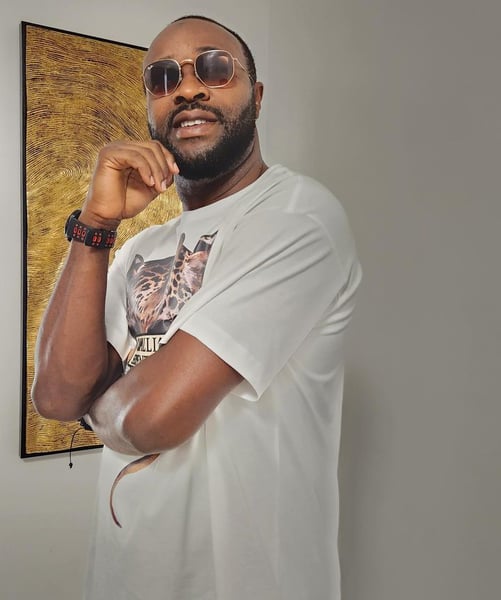 In 'King of Thieves', Femi Adebayo breathes life into the role of the dreadful thief, Ageshinkole.
Ageshinkole's might and fearsome reputation threaten the very existence of the people who must find a way to defeat him before he kills them all.
2. OC Ukeje
Brotherhood
Amount: 328 Million Naira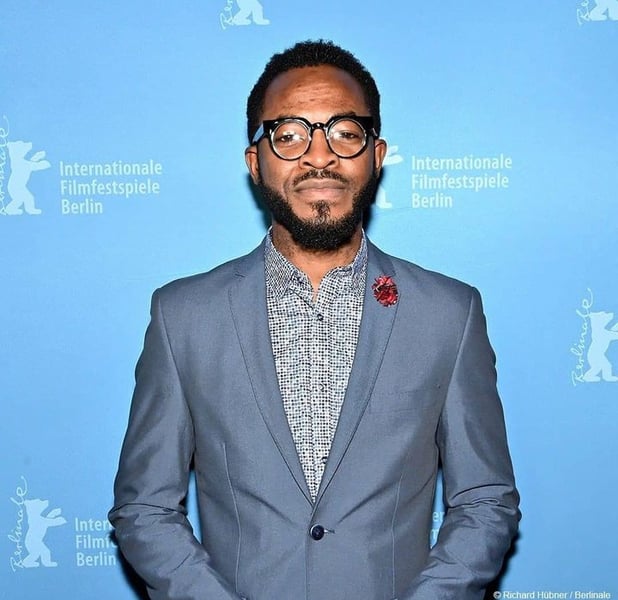 Wale (Falz) and Akin (Tobi Bakre), twin brothers, are orphaned when their parents are assassinated on their way home from attending church service on New Year's Day.
After years of battling for survival on Lagos's streets, the brothers find themselves on opposing sides of the law, with Wale joining the police force and Akin joining an infamous gang of thieves.
Wale joins a Taskforce that is hunting for Akin and his gang, putting the bonds of brotherhood to the ultimate test.
OC Ukeje plays Izra, a gang member of the daring thief.

2. Falz
Movie: Brotherhood
Amount: 328 Million Naira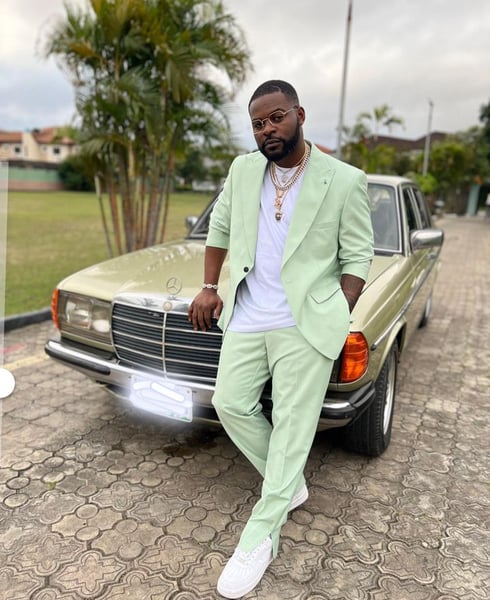 Falz portrays the character of Wale Adetula in the movie. He is the twin brother of Akin (Tobi Bakre).
Wale joins the police force to fight for the good of all and his loyalty is tested when he has to face his twin brother, a hardened criminal.

1. Tobi Bakre
Movies: Brotherhood / Blood Covenant
Amount: 371 Million Naira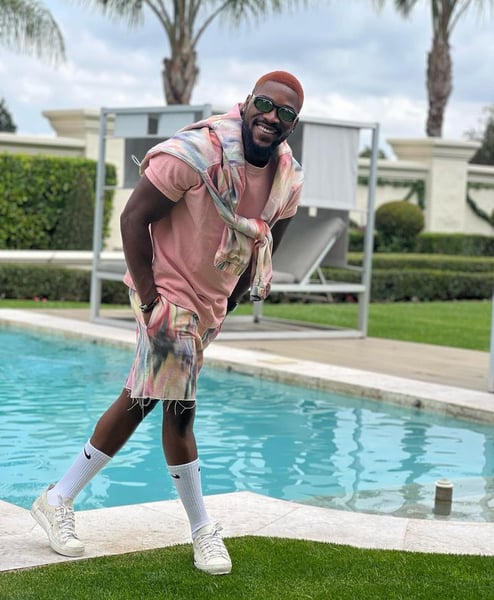 In 'Brotherhood', Tobi Bakre is Akin Adetula, the twin brother of Wale Adetula (Falz).
He joins a group of hardened criminals who become a great menace to society.
'Blood Covenant' sees him act the role of Osiano, one of three friends who live a life of hardship until they reunite with one of their old-time friends, Obi, played by Alexx Ekubo, who introduces them to money rituals.
Below is a screenshot of the top-grossing actors of 2022: