Mauricio Pochettino has heaped praises on Mykhailo Mudryk and Armando Broja for their displays in Chelsea's 2-0 against Fulham at Craven Cottage on Monday night.
Mudryk scored his first Chelsea goal after 18 minutes and a minute later, Broja marked his return from injury by scoring as well.
The victory was Chelsea's second win of the season in the Premier League and moved them up to 11th in the early standings.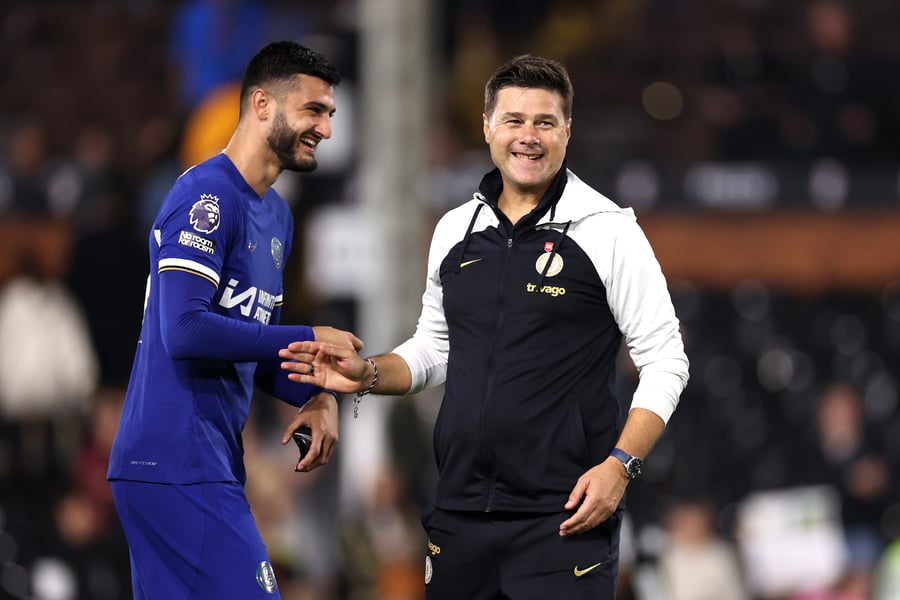 Discussing Mudryk and then Broja's goals, manager Pochettino said: "For 'Mischa' he scored his first goal in the Premier League, and for Armando after a long period out, he scored again. I'm so happy for them, they deserve it.
"We need to understand that young people need time and need to settle. It's about adaptation.
"It's a big change when Mudryk arrived here and when you arrive at a team, it's not easy to settle in a team that isn't solid.
"He wasn't the cherry on the cake, they needed to add something to the team.
"It's about time, having patience, trusting these young talented players, building confidence.
"It's a big job, step by step. Sometimes people don't have the patience but for us it's about having the patience.
"Even when we weren't winning, we were calm, stayed positive, had the belief."
Chelsea travel to Burnley next Saturday as they search for their third league win of the season.