Oftentimes, first-time mothers always have a lot of questions popping up in their heads such as; why is my baby crying? How do I cope with my crying baby? How do I change my baby's nappy? Am I doing the right thing?
According to research, for 80 per cent of mothers, these questions often wear off two to three weeks after delivery, while it results in postpartum depression for 15 per cent of the others.
Postpartum depression is a feeling characterised by sadness, worthlessness, and anxiety after birth, while in severe cases, mothers have violent thoughts toward their babies or themselves.
In an effort to get an insight into this frequently misunderstood mood disorder, AllNews Nigeria reached out to a few persons who shared their experiences on what postpartum depression feels like.
I Felt Shattered
Sharing her experience, Blessing, (not real name) a single mother said she felt shattered after giving birth to her son, Nathan (name changed).
"I was 20 when I had my son, Nathan. But I felt like my life was already a mess because I recently lost my mum, and I was not on good terms with my husband, Oladimeji (not real name), so I was left alone.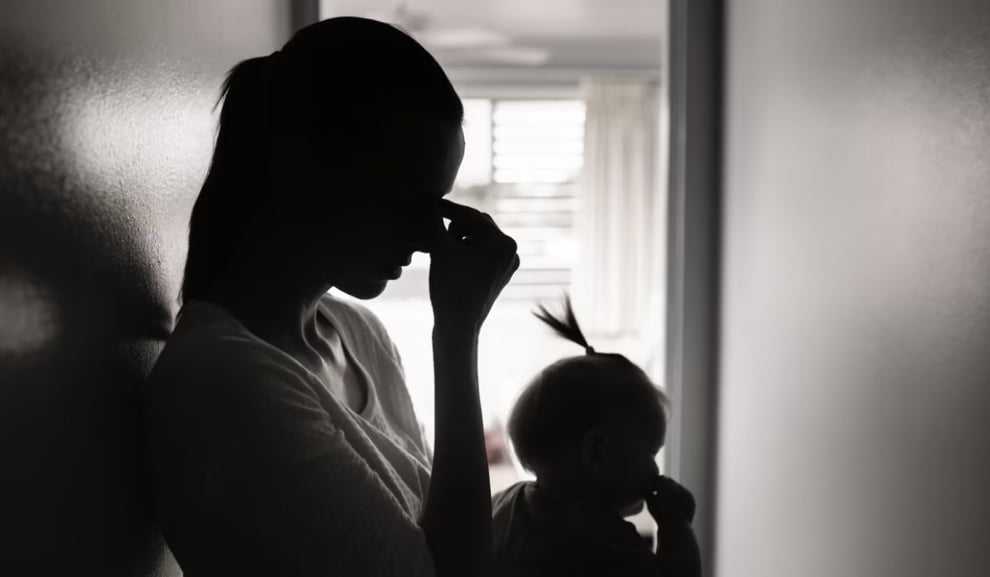 "During this period, I felt really down and frustrated considering the fact that I was not even ready to have a child at that period. In fact, there was a time when I felt like dumping Nathan by the roadside because he was a burden to me.
"I was not able to breastfeed because I wasn't eating or drinking enough water, which meant my body wasn't making breastmilk, which made my baby almost malnourished. I felt unhappy, overwhelmed, and nervous.
"At first, I thought my sadness was due to my mother's death, so I managed to struggle through the first few weeks after delivery. Most nights, I asked myself what made me think of having this baby.
"I always take time to read about parenting tips, so that I can do better with my child, then I found an article on postpartum depression. Surprisingly, my symptoms matched those in the article.
"At this point, I felt really bad because I thought my life would continue like this forever, and said to myself that having Nathan was the greatest mistake of my life, so I decided to reach out to my Doctor who confirmed that I had postpartum depression, but assured me I would be fine.
"Well, thanks to him, because I can boldly say he helped me more than how I expected during this period, he prescribed some antidepressants for me and told me to start taking them immediately which I did.
"It wasn't an easy experience, but about seven months later, I was back on my feet and rediscovered my joy with the help of my doctor because he was there for me throughout the period.
"My son is now seven years old, and we are both happy, the depression never came back. I now see him as my only source of joy.
Blessing also urged new mothers not to ignore symptoms of postpartum depression and to seek help when needed by consulting a doctor.
I Felt Overwhelmed With Sadness
Also speaking, Faith (name changed) said she felt overwhelmed when she gave birth.
"After giving birth, I expected to feel joy and love for my baby, but instead, I felt overwhelmed with sadness and anxiety. It was like a dark cloud hanging over me.
"I had trouble bonding with my baby. I wanted to love and connect with her, but it was really difficult for me. I was scared of seeking help because I felt people would see me as a bad mother.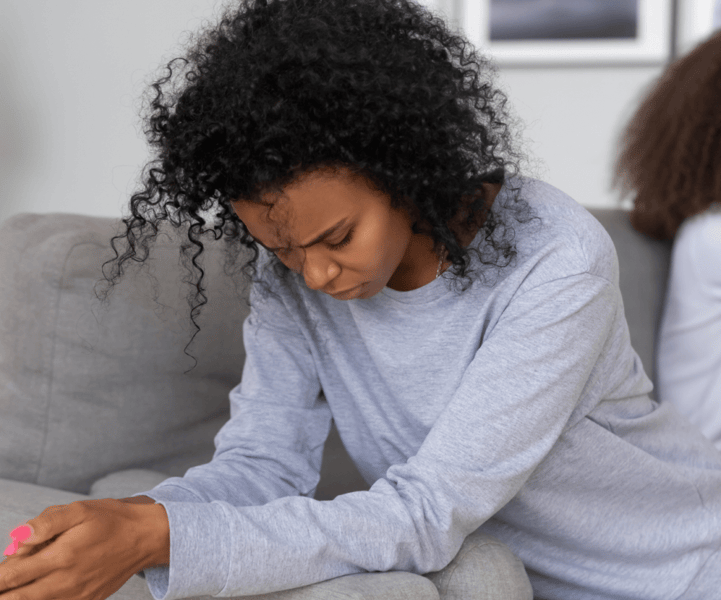 "However, my husband was there for me during this period and he helped me recover quickly from my depressed state because he encouraged me to seek help, took care of the baby when I couldn't, and just listened when I needed to talk.
"Later, I realised sharing my experience about postpartum depression helped me connect with other mothers who had been through it, and it made me feel less alone.
"Even though the recovery process was slow, eventually, I started enjoying motherhood and bonding with my child", Faith shared.

Medical Practitioners Speak
Eniola Abigail Adebayo, a Student Nurse from Lagos University Teaching Hospital (LUTH) shared her opinion on causes, symptoms, and solutions to postpartum depression.
According to Adebayo, postpartum depression is a kind of illness that a mother has shortly after giving birth, which usually takes place one to four days after delivery.
She identified the three types of postpartum depression to include; postpartum blues/postpartum dysphoria, Postpartum Obsessive-Compulsive Disorder, and Puerperal psychosis / postpartum psychosis.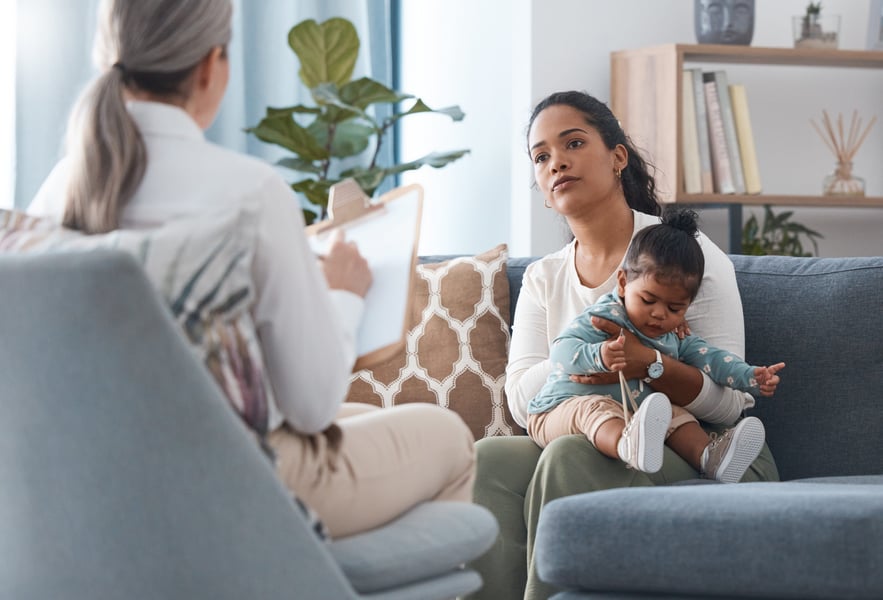 "Postpartum blues/postpartum dysphoria occurs about four days after delivering and it lasts for a few days to two weeks, and after two weeks, it resolves on its own without any medication or treatment.
"Basically, it is just about the mother adjusting to motherhood and it is usually characterised by crying unnecessarily, mood swings, not caring about one's self and appearance, but with time, support and care, the mother would definitely be back to normal.
"Therefore, postpartum blues/postpartum dysphoria is a mild form of postpartum depression
"Postpartum Obsessive-Compulsive Disorder which is a much more severe form of depression which lasts for two weeks to several months and it involves serious care because if care is not taken, it can progress to puerperal psychosis / postpartum psychosis.
"Puerperal psychosis/postpartum psychosis is the third form of postpartum depression, it is a very severe form of depression after birth which lasts for several months. It is also characterised by mood swings, anxiety, lack of sleep, inability to care for the baby, and also disinterest in life.
"This type of depression would involve consulting your healthcare provider and also making sure you get support from family and friends.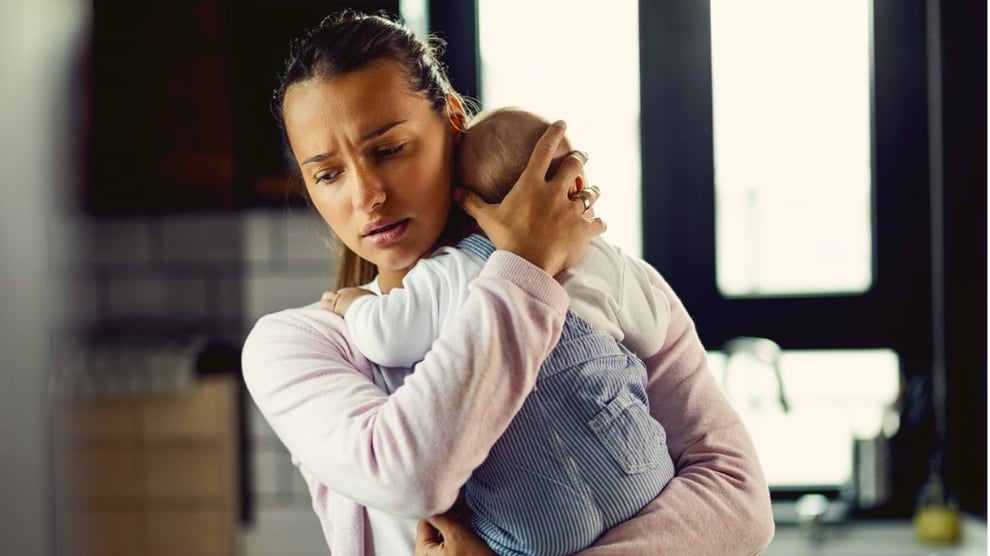 "Postpartum psychosis is so severe that it can involve the mother being admitted to a psychiatric hospital.
"It does not involve only psychological care, but a whole lot of other things such as psychotherapy, cognitive behavioural therapy, medications such as antidepressants and antipsychotic drugs to ensure that the psychosis is resolved or reduced."
She also identified the symptoms to include "suicidal intentions, lack of care for the baby, inability to cope with daily life stress, hallucination, and delusion.
"Also, a mother experiencing postpartum psychosis might have the intention of killing the baby because she won't have the feeling of care or bonding for the baby, the only idea that would be coming to her head is to ensure that the baby is dead.
According to her, the causes of postpartum depression are usually a lack of support from family and friends, loss of appetite, inability to adjust to a new phase of life- motherhood and childbearing, especially when the person is a first-time mother.
"Loss of spouse during pregnancy, and also not being mentally ready to have a child can increase the risk of postpartum depression", Adebayo said.
She added that having pregnancy complications before childbirth can also lead to postpartum depression.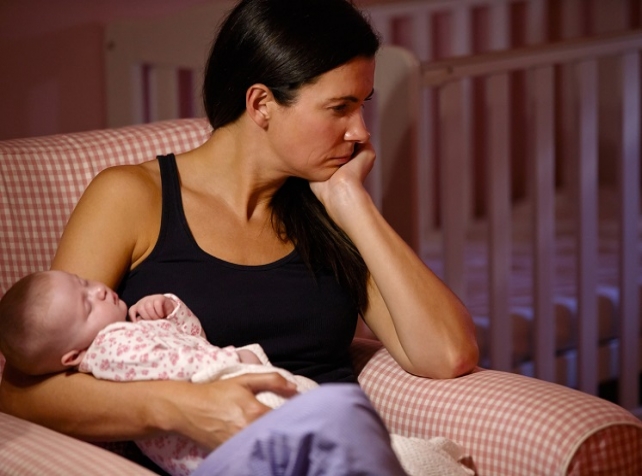 "Also, having a baby that cries a lot can be a problem, not having a calm baby can predispose a mother or father to postpartum depression, or giving birth to a child with special needs, probably if the child has some congenital abnormalities like down syndrome, cerebral palsy, anencephaly, or giving birth to an imbecile can lead to postpartum depression.
"Another factor is if the mother or father is a mentally imbalanced individual, giving birth can trigger psychosis in them because they already have a mental health issue they are managing.
"Having a partner that is not supportive can worsen the situation, having a disturbed sleep pattern can also lead to postpartum depression, loss of appetite, Isolating oneself, and a history of mental illness in the person's family can also be a triggering factor.
"Postpartum depression is not only common to women alone, it can also happen to men, but is common to women but rare in men.
"Solutions to postpartum depression include limiting frequent visits or crowd after giving birth as much as possible because the mother needs time to rest, and also by ensuring you have adequate sleep and rest whenever the baby is sleeping, and that is why it is always advisable to sleep when the baby is also sleeping because children demand a lot of attention.
"The brain needs rest, therefore, it is not possible to be awake 24/7, and the only time to rest is while sleeping such that the body feels energised to face up to the task of the next day.
"Adequate support system from families, friends, husband, or wife is another solution to postpartum depression.
"In most cases, when you have a partner that is jealous, not supportive, and not caring, this can add to the woman's problem
Seeing your healthcare provider, going for postnatal visits, adequate nutrition and eating healthily is also core and key solution to postpartum depression", she shared.
On his part, Muhammad Abdulrazaq, a doctor in training at the College of Health Sciences, Unilorin defined postpartum depression as a form of mental disorder affecting new mothers after delivery of their baby.
He said it is an issue of concern to the family as it greatly affects the care for the newborn baby who needs the mother to be present mentally and emotionally to give the baby adequate care.
"Postpartum depression is the more severe form of postpartum mental illness known as maternal blues.
In contrast, maternal blues occur due to hormonal changes that come with giving birth. These changes take about two weeks to return to normal. As such mothers with maternal blues return to normal within two weeks.
"However, mothers with postpartum depression battle with depressive symptoms for more than two weeks. These symptoms may include, anxiety, lack of interest in doing anything, fatigue, excess or lack of sleep, feelings of hopelessness or guilt and sometimes suicidal ideation.
"As with all mental illnesses, it doesn't happen in everyone. While the exact cause might not be known yet, a number of risk factors that may predispose to it have been identified. A number of which have to do with things that are relatable.
"First is genetics, it has been seen that people with a family history of this illness are predisposed to having it. Personal history too.
If a mother has it after one delivery, she is likely to have it again in the subsequent delivery. First-time mothers are also at risk. The fear and apprehension of being a first-time mother might lead to depression.
"A single mother without a husband or family to take care of, lack of social support, poverty. All of these can predispose to postpartum depression in mothers. Stressful life events such as the loss of loved ones, abusive relationships etc. These can predispose one to depression normally.
"Sometimes, some mothers simply find it hard to come to terms that they have just become mothers. Especially people who have been infertile for a long time and after many years were able to give birth. They may be overwhelmed mentally and this may also lead to postpartum depression.
"While the cause might not be known, steps to prevent this illness is to take off the modifiable risk factors. Through good social and family support for mothers. Employing the service of qualified mental health specialists as at when due."