Tom Holland gives what is undoubtedly his best performance as the titular superhero in Jon Watts' third chapter of the trilogy.
Arguably Marvel's most humourous and darkest film to date, Spider-Man: No Way Home triumphs not because of its superhero bits but as a result of its gut-wrenching drama.
As I sat in the cinema imagining how 2021's most highly-anticipated film would play out, I wondered whether I would come out smiling or disappointed. Having seen it, my reaction is that of introspection.
Never has a film been interwoven in a web of fan theories (pun intended!) and speculations as this one. There is no need to delve into them. The only thing I have to say to those who are yet to see it is this; you will see both what you expect to see and what you never bargained for.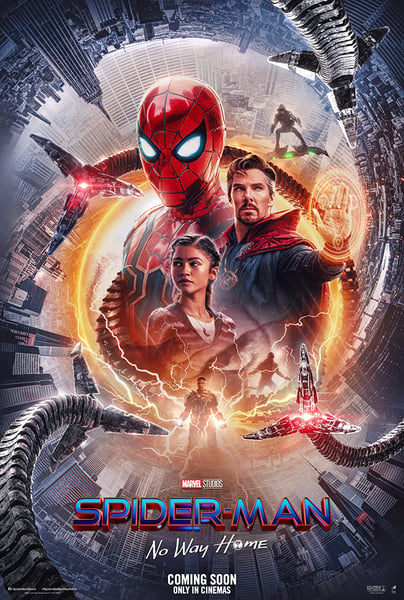 We have all seen the trailers and it reveals the main crux of the plot; in a bid to reverse the world knowing his true identity, Spider-Man/Peter Parker seeks Doctor Strange's help and the botched spell cracks open the multiverse, leading to some of the baddest supervillains to ever fight our hero coming for their pound of flesh.
Faced with some of the most difficult choices he has ever had to make, Spidey must rely on his pals to right the wrong he has caused.
As things go from bad to worse, the web-slinging hero is forced to go to the darkest depths and experience some of life's most horrendous lessons while being forged like never before to face his destiny, learning what it takes to really means to be Spider-Man.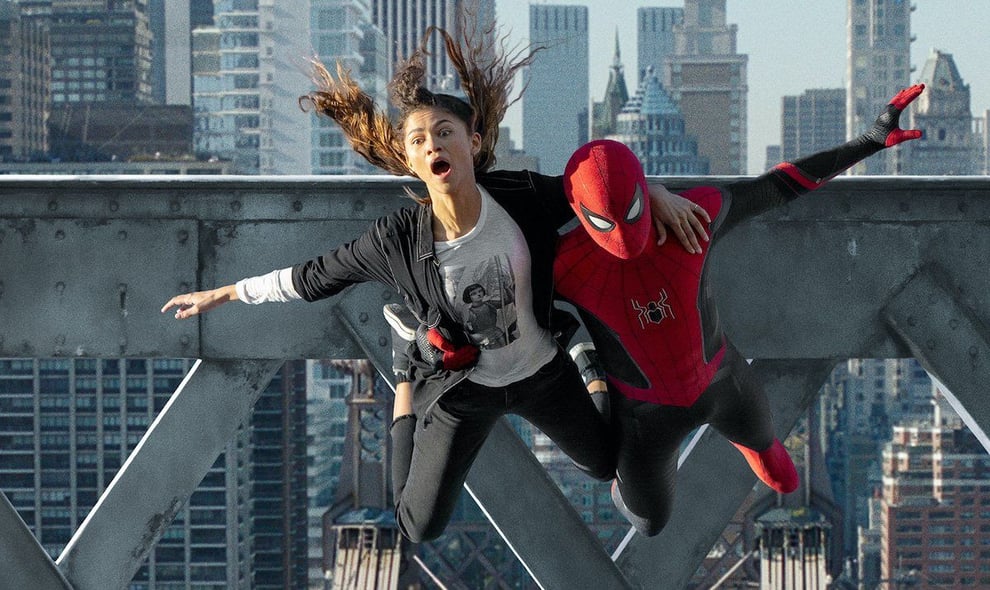 The first 30 minutes or so is the normal fast-paced story Marvel fans have come to expect. Halfway through and the inevitable pandemonium blows everything to hell.
As someone who has watched all the other Spider-Man films, it was a joy to witness the cinematic return of Alfred Molina as Otto Octavius/Doc Ock, Willem Dafoe as Norman Osbourne/Green Goblin, and Jamie Foxx as Electro.
Molina and Dafoe mesmerized me with their amazing performances. While the former was simply wonderful, the latter was frightening and unforgettable.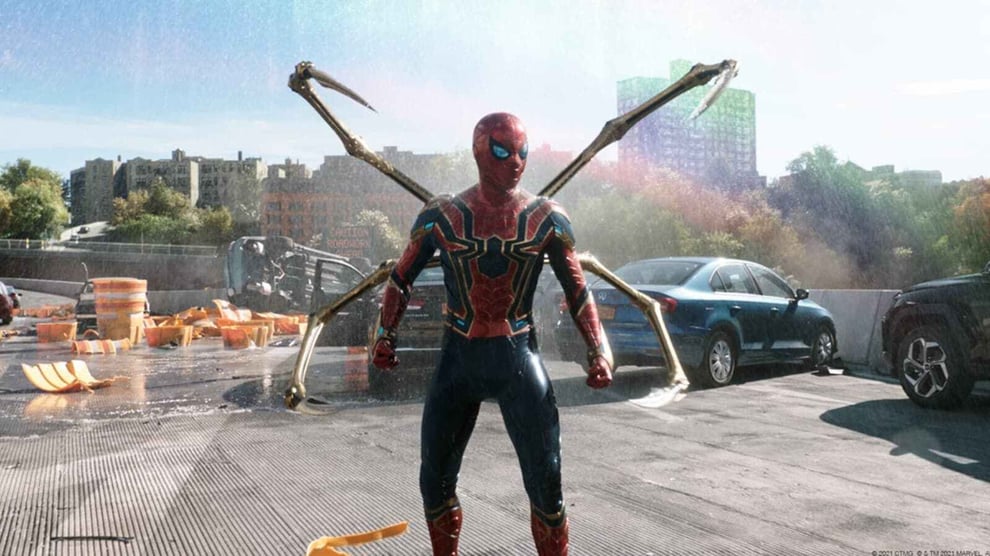 Unlike before, Zendaya and Jacob Batalon play more significant roles and their dramatic range just made me really see them in a way I had never done before.
All the cast members are remarkable but as the lead, Tom Holland is magnetic and stunning. The range of emotions and the dark path his character goes will leave you breathless. Never have I seen such commitment to playing a beloved superhero.
Benedict Cumberbatch as Doctor Strange is a sight for sore eyes, brightening up the screen with a litany of hand-waving and those powerful magic tricks he is known for.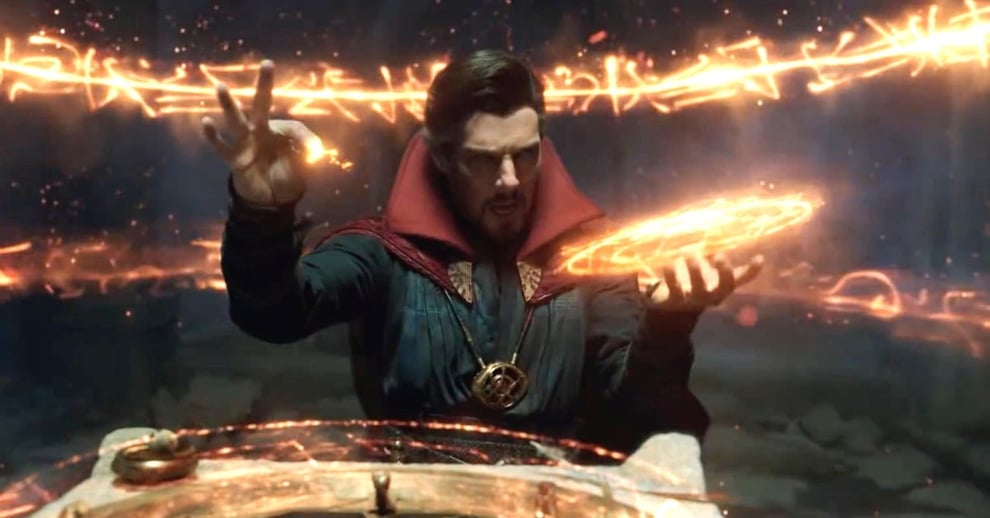 The visual effects left me gaping (this is a Marvel movie and I expected nothing less) but the action didn't really live up to my expectations. That is not to say it is subpar. In fact, the mirror dimension sequence is one of the best action scenes in the MCU.
The score is so good that I found myself humming it long after the film reached its conclusion.
I don't know how the screenplay was written in a way that makes every single person important to the plot (which never feels convoluted by the way). Kudos to the screenwriters for their efforts.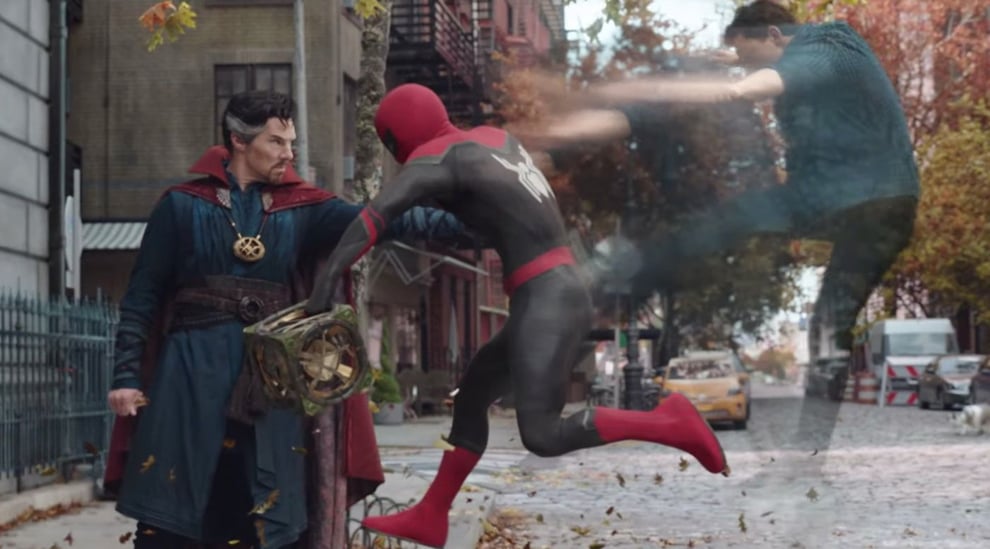 This film left me thinking about some of the decisions we so often have to make in life, some of the sacrifices we find ourselves making for the ones we love. Even though they are oblivious of these choices, seeing them the better for it is all the fulfillment we need.
It seems like there is still a lot I have to say about Spider-Man: No Way Home but it is a movie better seen so that the viewer can attest to his/her unique experience.
It goes without saying that avoiding spoilers in this review came naturally as I would have hated anyone spoiling it for me too.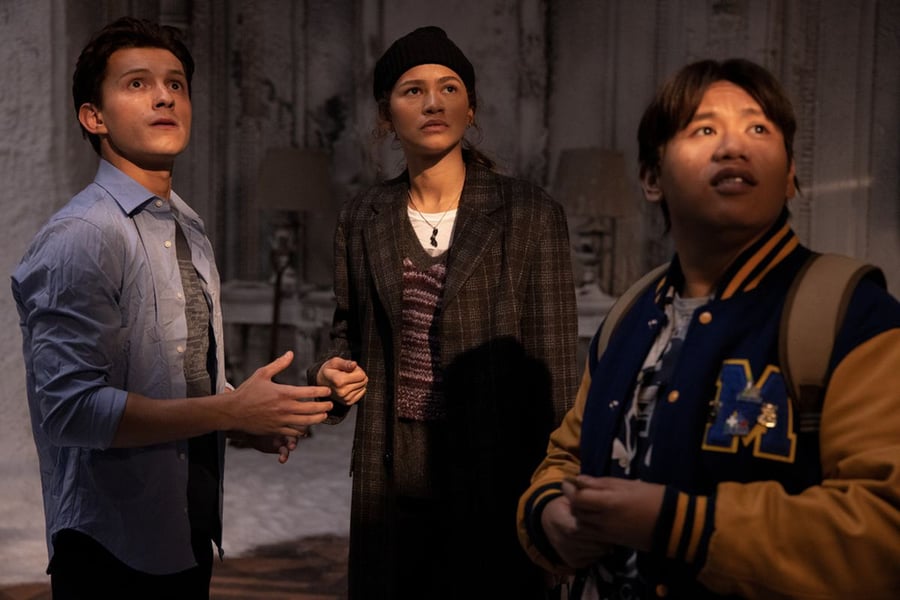 As every diehard Marvel fan knows, staying for the post-credit scenes is non-negotiable and it's something I made sure I did. The first was more or less inconsequential and the second was worth every single second.
Is this film the best from Marvel like some reviewers are saying? In my opinion, no. But it does rank among the best three (behind Infinity War and Endgame).
Final words: One of the year's best films and one I will watch a couple more times.
Rating: 8/10.