This list is for you if you enjoy eating out at the priciest restaurants in the world, enjoy fine cuisine, and have some extra cash to spend.
The restaurants on the following list all have one thing in common: you'll pay an arm and a leg for the opportunity.
It is noteworthy to state that several online resources, including Luxhabitat, Money Inc., and Michelin Guide, were used to compile the list of restaurants and figures listed in this article.
Below is a list of the top ten most expensive restaurants in the world, ranging from luxury sushi restaurants in Tokyo's basement to underwater dining in the Maldives.

10. Ithaa Undersea – Maldives. Cost: $320 Per Head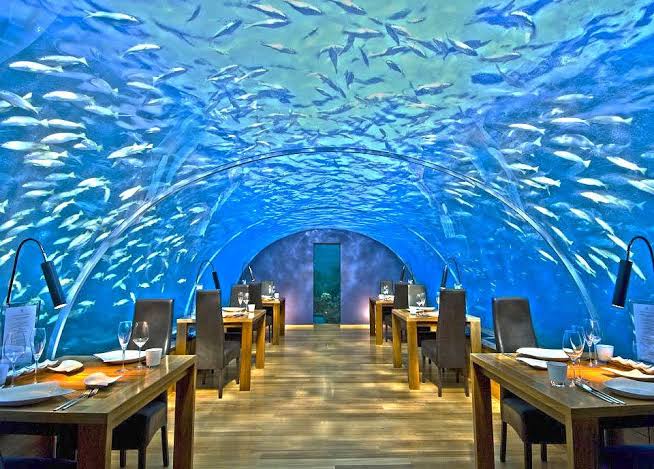 The first underwater restaurant in the world, Ithaa Undersea, is situated on Rangali Island in the Maldives.
You should budget about $320 per person to eat at this restaurant, but in return, you'll be eating five meters beneath the Indian Ocean encompassing expansive vistas of the ocean, its marine life, and coral gardens.
Up to 14 people can be seated in the restaurant, which offers a variety of fine dining options, dinner menus, and cocktails.
As a guest, you can anticipate receiving a large-flavour, European-inspired four-course lunch or six-course dinner that is paired with some of the best wines in the world.
Italian-born Chef Marco Amarone is in charge of the establishment.
Conrad Rangali, the island's primary five-star resort, is where you must be staying to make a reservation.
You'll have to pay $320 per person for this special dining experience.

9. Aragawa – Tokyo, Japan. Cost: $260 – $370 Per Head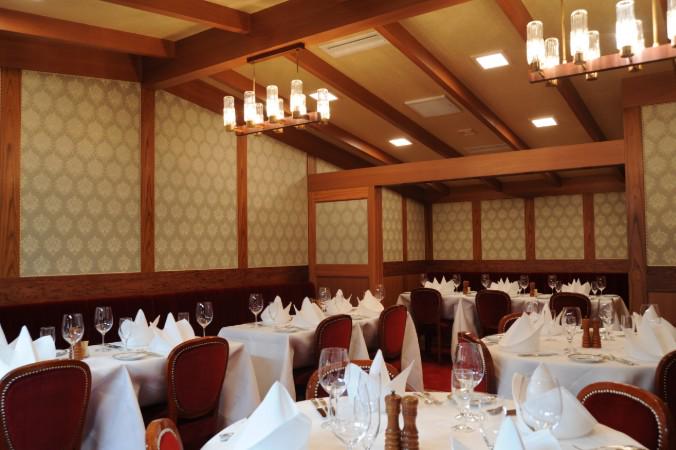 Next up is Aragawa, a Japanese restaurant located in the basement of a former office building in Tokyo.
Aragawa provides a la carte menu rather than a tasting menu, unlike many other upscale eateries.
This means that the final cost of the meal is entirely up to you, though it typically ranges from $260 to $370 per head.
The restaurant is best known for its fine beef dishes, including Kobe and Wagu.
Because all of their cattle were raised in the best conditions and given special care before slaughter, their beef tastes so good.
You'll need to spend a fair amount of money to get the best beef experience, but keep in mind that you're only paying for the food quality here, not the dining experience, so the food should be excellent and worth the wait!

8. Kitcho Arashiyama – Tokyo, Japan. Cost: $380 – $570 Per Head

In Japan, there are currently six of these restaurants, but the one in Tokyo is regarded as the best because it has three Michelin stars.
The ten-course tasting menu at Kitcho Arashiyama, in contrast to the previous restaurant we mentioned, features dinners made with some of the finest ingredients available.
Moreover, in contrast to Aragawa, Kitcho Arashiyama is renowned for its exquisite interior design and surroundings. Tatami mats and low tables with views of lovely gardens decorate the restaurant in the style of a ceremony house.
The presentation and timing of each course are given the meticulous attention to detail you would expect from a three-star Michelin restaurant, and the current head chef at the helm, Kunio Tokuoka, accepts nothing less than the best.
Additionally, keep in mind when making your reservation that the menu items at this restaurant change with the seasons.

7. Guy Savoy – Paris, France. Cost: $385 – $626 Per Head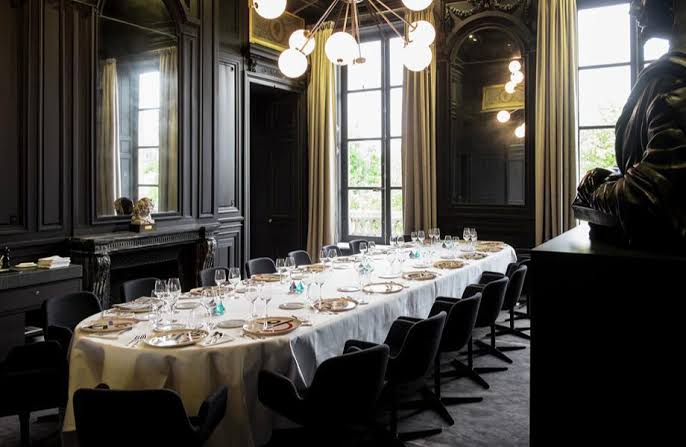 With one in Paris, France, and the other in Las Vegas, Guy Savoy has two restaurants bearing his name.
We chose to focus on the French restaurant because it is the flagship, even though both have received multiple Michelin stars.
A 13-course tasting menu with a heavy meat emphasis is available at the restaurant; it costs about $626 without drinks.
You can anticipate eating marinated duck, a "festival of lobster," john dory, grilled pigeon, oyster concassé, monkfish, aubergine caviar, and sautéed ceps.
In addition to running four other prosperous restaurants in France, Guy Savoy is the person who trained Gordon Ramsey.
So, it's a pretty safe bet to say that you won't be disappointed eating in a Guy Savoy restaurant, or any others he owns for that matter.
6. Restaurant De L'Hôtel De Ville – Crissier, Switzerland. Cost: $415 Per Head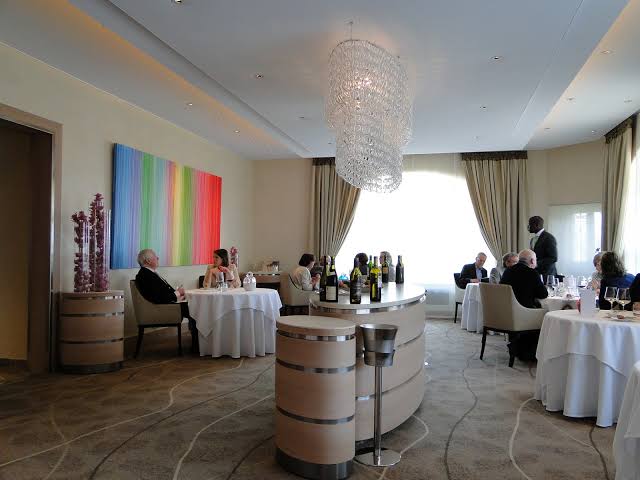 Restaurant De L'Hôtel De Ville is ranked sixth on our list of the world's most expensive restaurants.
It's a mouthful to say, but it's one of the best restaurants in the world based on exceptional food quality and dining experience.
If you have the cash and are willing to pay $415 per person, you can expect an eleven-course tasting menu that includes fillet of lamb, mussels with saffron, "Scarlett tomato," pulp, pip consommé with Imperial Ossetra caviar, "Salers" beef grilled with wild pepper, crystalline de charlotte, and young fresh salad leaves.
You can pair your meal with a bottle of wine from their forty-page wine list.
The restaurant has three Michelin stars, and the kitchen is led by renowned chef, Frank Giovani, who aims to offer guests an outstanding dining experience.
Restaurant De L'Hôtel De Ville was voted as one of the 'Top Restaurants of 2019 by La Liste.
5. Maison Pic Valence – Paris, France. Cost: $445 Per Head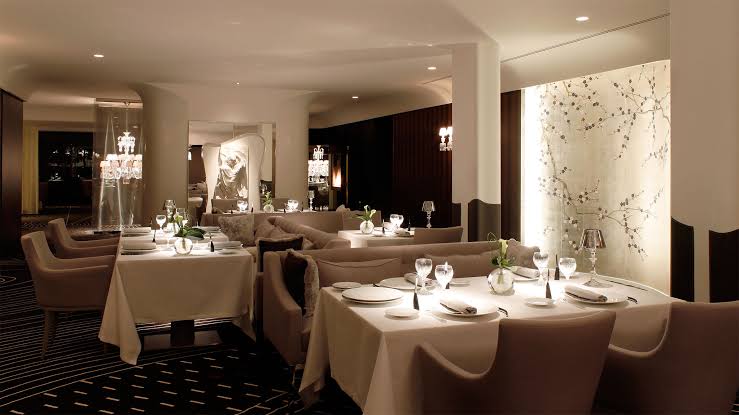 Sophie Pic now heads up this generational restaurant, carrying on the family business, and she's one of only a few female chefs in the world to run a three-star Michelin restaurant.
A nine-course menu will be served, which will include Mediterranean Rouget in a saffron broth, bacon goat cheese berlingots, deer marinated in sake lees squab, candied turnips, and some of the best chocolate desserts you'll ever taste.
Sophie is known for her experimental approach to food, using unusual flavours to create dishes that are both visually appealing and flavorful.
The restaurant is now in its 130th year of business and you'll enjoy your nine-course meal in beautiful Mediterranean gardens.
4. Masa – New York, United States. Cost: $595 Per Head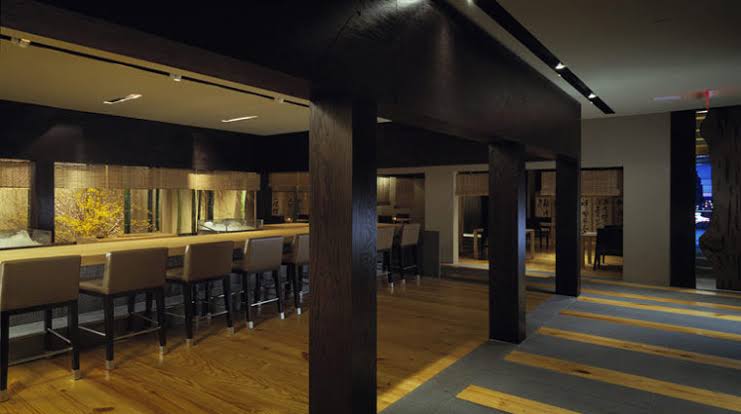 You can expect to pay about $595 per person to eat at this New York restaurant, which is run by chef Massa Takayama.
A simple sushi-tasting menu emphasizing the most important flavours is offered at the eatery, which is known for its simplicity.
Masa doesn't have a set menu; instead, chefs create dishes using only fresh ingredients that are available that day.
It's frequently thought to be overpriced and more of a place to mingle with A-listers and celebrities.
However, if you've got the cash to spend and want to experience some of the best sushi in the world; then make yourself a reservation, which is currently four weeks in advance, and see which A-listers you can bump into.

3. Ultraviolet – Shanghai, China. Cost: $570 – $900 Per Head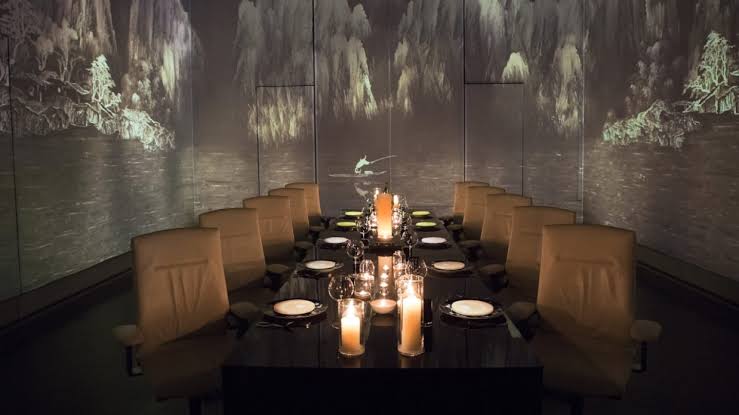 Ultraviolet, one of the most exclusive and pricey restaurants in the world, ranges in price from $570 to $900 per person, not including drinks and taxes.
As opposed to the other restaurants on the list, this one has just one table that can seat a maximum of ten people.
For your $900, you can expect to receive 10 to 20 tasting courses, each of which will feature a different ingredient and be presented uniquely.
The restaurant strives to give customers a complete dining experience by appealing to all of their senses in addition to their appetites.
Using background audio and visual effects while you eat is one example.
The kitchen is headed up by Paul Pairet, and the restaurant also boasts the largest employee-to-patron ratio, at three patrons per guest.
To top it off, the restaurant has three Michelin stars.

2. Per Se – New York, United States. Cost: $680 Per Head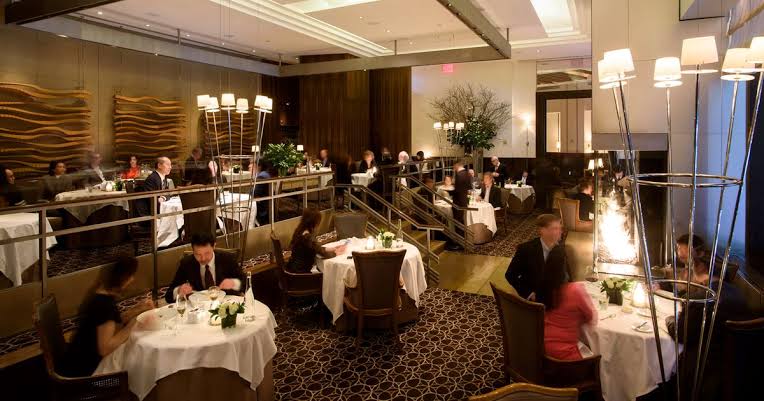 Located in New York, United States, Per Se is the second-most expensive restaurant in the entire world.
Thomas Keller's second three-star Michelin restaurant, Per Se, opened its doors to the public in 2004.
Most people associate Per Se with its exquisite flavours and incredibly delicate presentation.
Three tasting menus are available, one of which is vegetarian. The most popular option is a nine-course tasting menu that primarily features French and American cuisine.
If you enjoy wine, you'll be happy to know that the restaurant has an award-winning collection with more than 2,000 bottles to choose from. It has 19 tables and offers views of Central Park and Columbus Circle.
1. Sublimotion – Ibiza, Spain. Cost: $2,380 Per Head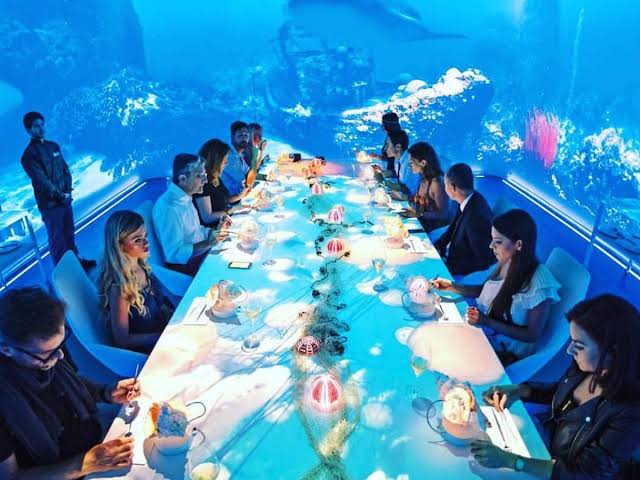 Sublimotion is the world's most expensive restaurant, with a staggering $2,380 per person.
Yes, you read that correctly! Sublimation charges $2,380 per person for a 20-course tasting menu.
Paco Roncero, a Michelin two-star chef, runs the restaurant, which is only open for a few months a year during the Spanish summer, from June 1st to September 30th.
If you manage to reserve yourself a table during the summer season, you can expect a whole new level of dining experience and entertainment.
You'll be waited on by a team of twenty-five professionals, that will present your 20-course tasting menu one by one, over three hours.
While you're eating, you'll be treated to laser light shows, virtual reality elements, and projection mapping to enhance your experience.
The restaurant strives to provide the best culinary-entertainment experience in the world, and in 2014, it received the Best Innovation Food And Beverage Award.
When you make a reservation, you'll receive an edible ticket; however, as tempting as it sounds, eat it after you get in, not before.