Prisons are correctional facilities where criminals are held to give them the punishment they deserve.
However, certain African prisons are regarded as the worst in the world owing to the barbaric actions that are commonly carried out there.
While prison is not a place to have fun or have a good time, it is equally not a place where people should die a disastrous death.
According to statistics, the most prevalent reasons for death in African prisons are starvation and overcrowding, which leads to illnesses.
Malnutrition, inadequate sanitation, a lack of sufficient health care, and other cruel acts are other examples.
Below are the ten most horrible prisons in Africa.

10. Drakenstein Prison, South Africa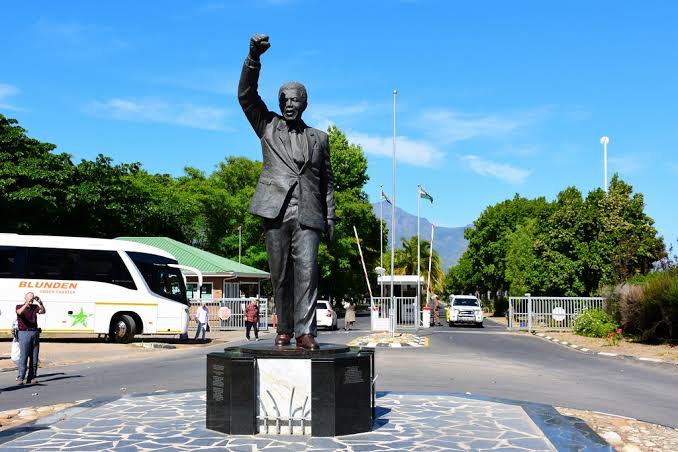 The Drakenstein Correctional Centre is a low-security prison in the Dwars River region of South Africa's Western Cape.
It is situated on the R301 road between Paarl and Franschhoek, 5 kilometres off the R45 Huguenot Road.
The institution is well-known for housing Nelson Mandela during his final years of incarceration for his anti-apartheid work.
Mandela was transported from the maximum-security prison on Robben Island, a tiny island in Table Bay, to Pollsmoor Prison in 1982.
He was transported to the then-Victoria Verster Prison on December 9, 1988, and lived in a private residence within the prison perimeter.
Victor Verster, a farm jail, was regularly used as a stepping stone for the release of lower-risk political convicts.
Mandela was imprisoned at Victor Verster Prison for 14 months before his release on February 11, 1990.
On the day of his release, reporters from all around the world swarmed the jail, giving the facility international exposure.
These 'working' prison facilities house some of Cape Town's most notorious gang members.
It is recognized as one of South Africa's most dangerous areas. It's where the toughest gang members congregate.
9. Pollsmoor Prison, South Africa

Pollsmoor is not just South Africa's worst prison but also one of the most dangerous in the world.
Inmates are housed in overcrowded circumstances that appear to be controlled by Cape Town gangs.
As a result of the overcrowding, diseases spread swiftly and some of the inmates have been awaiting trial for years with no results.
Inmates regularly engage in violence and use crude weapons.
It is made worse by the fact that a prison built to accommodate only 3900 convicts currently houses almost 8900.
8. Black Beach Prison, Equatorial Guinea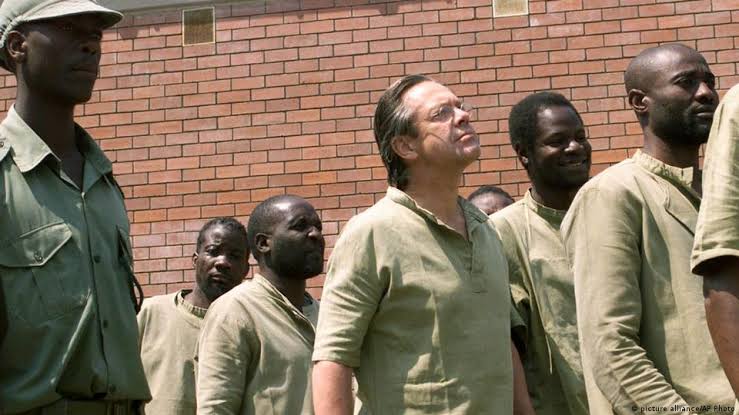 The Black Beach Prison was built in the 1940s.
Initially, common criminals were imprisoned here but following the country's independence in 1968 and the formation of Francisco Macas Nguema's dictatorship, many political opponents were imprisoned and murdered in the prison.
Famous persons who were executed in this prison included Bonifacio Ondó Edu and Edmundo Bossio.
Because of its history of human rights breaches, this prison has come to be associated with guard aggression, starvation, overcrowding, rat infestations, overpopulation, poor healthcare, and limited food.
7. Kamiti Maximum Prison, Kenya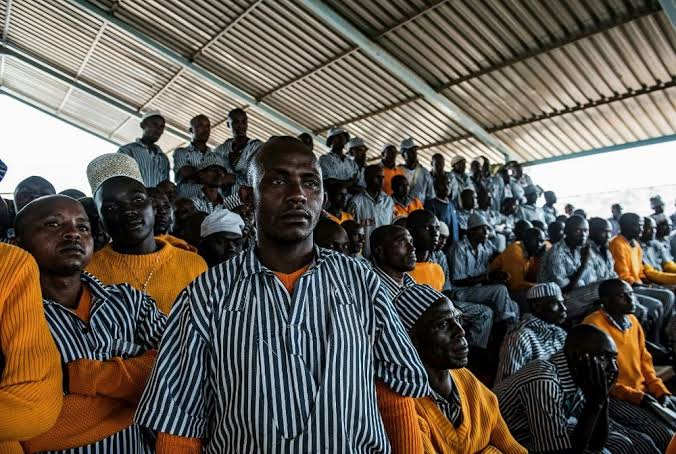 Kamiti Maximum Security Prison is a Nairobi-based Kenyan prison.
This institution, located on a 1,200-acre property, is notorious for the terrible brutality that its victims endure.
The prison, which holds a large number of political inmates, has a history of sodomy, inmate executions, and epidemics that included starvation, cholera, and ulcers.
Many political detainees, including Hussein Onyango Obama, Kenneth Matiba, Raila Odinga, Koigi wa Wamwere, Ngugi wa Thiong'o, Jonah Anguka, and others, were imprisoned at Kamiti in the 1980s and early 1990s.
The prison is the largest in Kenya and was built to house just 1400 prisoners at first.
However, the number of offenders has now outnumbered the prison's capacity.
The prison is also known for recording a high number of deaths.
6. Nairobi Prison, Kenya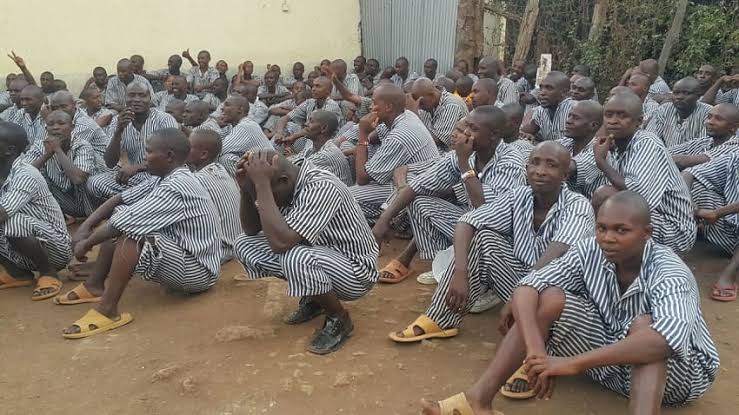 Nairobi Prison, established in 1911, is Africa's sixth-worst prison, located in Kenya.
It was designed to hold 800 convicts but presently houses over 3,000, making it overcrowded. Since then, the figure has been steadily rising.
The prison cells stink of perspiration, human waste, and filth, and garbage lingers in the air.
In general, the living conditions in the prison have made it impossible for convicts to maintain proper physical and mental health.
5. The Mukobeko Maximum Prison, Zambia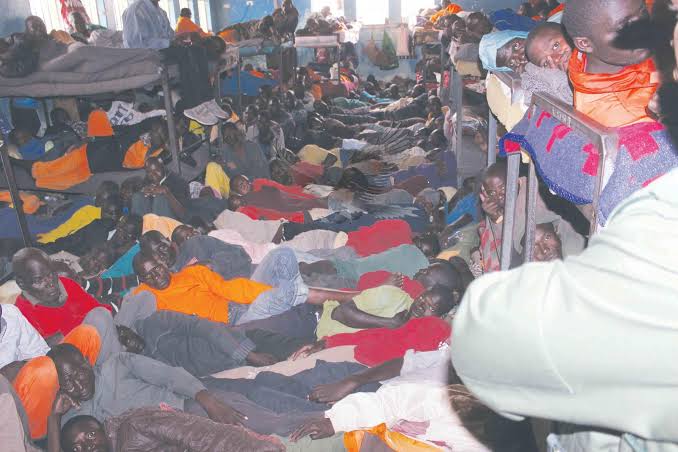 The Mukobeko Maximum Prison in Zambia is Africa's sixth-worst prison.
When the prison was first built, it was intended to be a correctional facility with a single prisoner in a single cell.
However, it has been mishandled, and there are currently around 15 convicts in a single cell, resulting in inadequate ventilation.
As a result of the lack of air, disease outbreaks such as tuberculosis are widespread in the prison.
The prison is also known for its tough guards, malnutrition, rat infestations, overcrowding, and other significant offences.
Furthermore, the institution is well-known for anti-human activities such as rat infestations, guard brutality, hunger, and so on.
4. Kirikiri Maximum Security Prison, Nigeria

Nigeria's most popular prison is the Kirikiri Maximum Security Prison. It is named after the Kirikiri community in Lagos's suburbs.
It is operated by the Nigerian Correctional Service and can house 1,056 prisoners. It was officially operational in 1955.
Its stated capacity was 956 as of February 1, 1990, however, it was subsequently rumoured to house around 1,645 convicts.
Kirikiri, like many of Africa's horrible prisons, is notorious for its overcrowding.
It is also known for its terrible treatment of convicts, deplorable living conditions, subpar medical care, and high death rate.
It is also suspected of housing more than 50 convicts in quarters designated for fewer inmates.
3. Gitarama Prison, Rwanda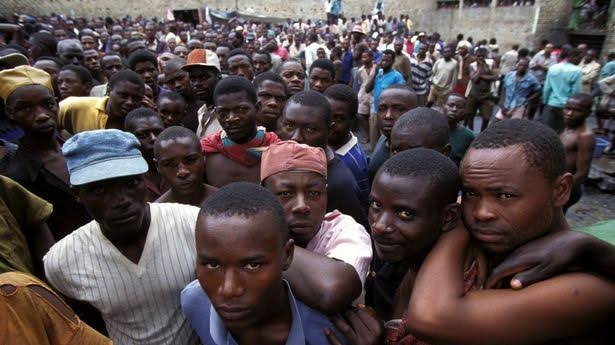 When it comes to dealing with convicts who committed genocide-related crimes in Rwanda, Gitarama Prison is the place to be.
However, the prison is also renowned for overcrowding, which causes congestion and, in some cases, death.
Most of the inmates never find a place to sleep and wind up standing all day.
The institution is also noted for recording a large number of deaths daily.
Another disheartening reality is that the majority of convicts participate in lethal fights, and the deceased are frequently eaten because food is limited in the prison.
The penitentiary is by far Africa's filthiest. As a result, inmates are constantly exposed to illnesses such as gangrene, which can lead to death.

2. Makala Central Prison in Kinshasa, Congo
Makala Central Penitentiary is an overcrowded prison in Congo, with over 850 convicts squeezed into a building built for only 150.
Disease outbreaks are widespread at the facility, with convicts sleeping in passageways and near sewage tanks, for example.
The prison has been called the worst in Africa on multiple occasions.
1. Chikurubi Maximum Prison, Zimbabwe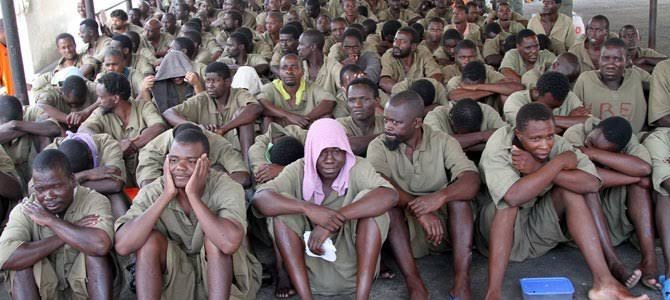 Zimbabwe's largest correctional facility is Chukurubi Maximum Prison. On the outskirts of the country's capital.
It accommodates roughly 17,000 inmates (both men and women). Cells are normally 9 meters (30 feet) by 4 meters (13 feet) in size and may contain up to 40 convicts.
Maximum-security facility Chikurubi, like the other prisons on this list, is notorious for overcrowding, guard aggression, malnutrition, overpopulation, no healthcare, and terrible sanitary conditions.
The majority of the day is spent locked up, and the convicts have limited options for entertainment.
Chikurubi Maximum Prison is Africa's most horrible prison, ranking top due to overcrowding, massive violence, starvation, a lack of sufficient healthcare, terrible sanitary conditions, inadequate coordination, and other factors.