Peaceful nations have higher economic growth, stronger currencies, and higher foreign investment, not to mention greater political stability and a higher level of happiness among their population.
Violence has a measurable negative impact on the world economy: it reduces GDP by $17.5 trillion (or 12.9% of it) in purchasing power parity (PPP) terms, or $2,200 for every person on earth.
These are the key findings of the 2023 Global Peace Index, the most widely used index of world peace.
It is comprised of 163 autonomous states and territories that are home to 99.7% of the world's population and was compiled by the international think tank Institute for Economics and Peace (IEP).
According to the ranking, which is based on 23 variables broken down into three categories (societal safety and security; intensity of current domestic and international conflict; and degree of militarization), 84 countries are showing improvement while 79 are deteriorating.
According to the Global Peace Index, below are the ten most peaceful countries in the world in 2023:
10. Switzerland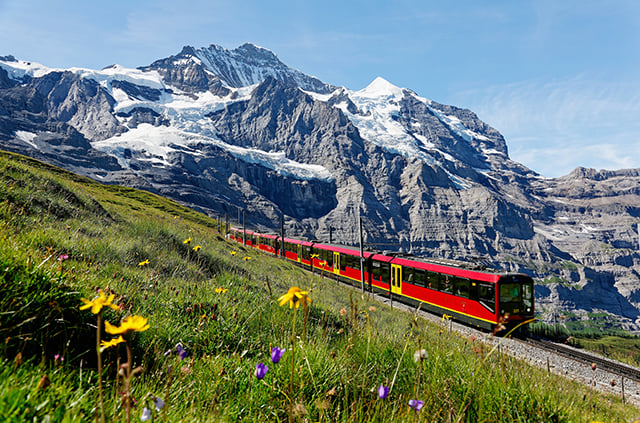 Switzerland slid to 11th place in 2022 after spending much of the previous ten years regularly ranking among the top ten most peaceful countries.
However, back in the top 10 in 2023, Switzerland is a country with a very high level of social safety and security and a low level of continuous political instability at home or abroad.
However, this country's startling level of militarization (about 150,000 total active and reserve army members out of an estimated 8.7 million people) prevents it from breaking into the top 5.
Switzerland ranks among the top exporters of firearms globally per capita, along with other highly regarded peaceful countries like Canada, Singapore, Norway, and the Netherlands.
By most standards, Switzerland is an affluent and stable nation that embraces linguistic and religious diversity.
However, it still has a long way to go in terms of gender equality given that women earn around one-fifth as much as males, which is worse than it was in 2000.
It rates above the average among OECD countries in terms of subjective well-being, income, health and education, and environmental quality, placing fourth in the United Nations Happiness Report.
9. Japan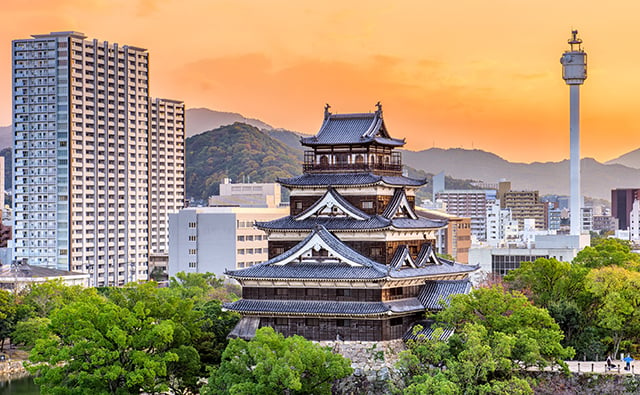 Japan has a population that is 12 times as dense as the United States and three times that of Europe. Nevertheless, it consistently achieves high rankings for both tranquillity and quality of life.
The National Police Agency observes that theft and other offences are no longer relevant.
The number of reported crimes has been steadily declining in recent years, reaching historically low levels. This trend is also shown in Japan's low incarceration rate, which has been declining since the 1950s.
However, the Japanese frequently express anxiety about escalating tensions with China and North Korea when it comes to relations with surrounding nations.
The "peace constitution" of Japan, which was put in place after the Second World War to prevent the resurgence of aggressive militarism, was construed differently in 2014 to permit "collective self-defence," which came before a restructuring and expansion of the nation's military capabilities.
Japan is far off the top of the peace ranking due to its low scores in the per-capita military expenditure and international conflict sectors.
8. Slovenia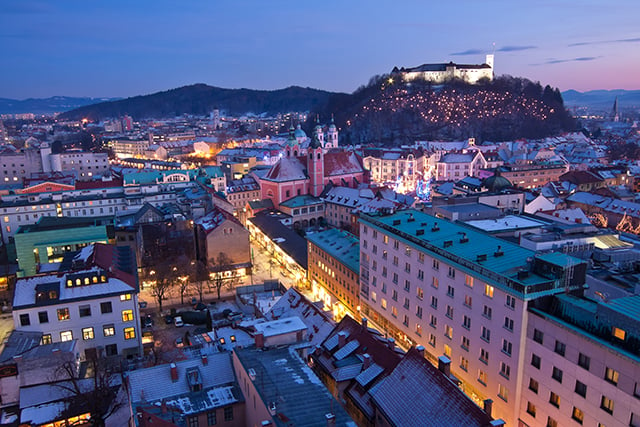 According to mythology, Slovenians were left out when God allocated the land to all the nations since there were so few of them (they still numbered only 2.1 million).
He offered them a little bit of heaven he had hoarded for himself as an act of contrition. One of the highest levels of biodiversity on the continent can be found in Slovenia's territory, which is half covered by wood.
From the country's capital, Ljubljana, it takes just one hour to reach the Adriatic Sea or the Julian Alps.
It is the most tranquil nation in the CEE region and the only one from Central Europe to make the top 10.
Because Slovenia is a part of Europe, the world's most tranquil continent, it is simple to see Slovenia as a tranquil nation.
Slovenia is the best-performing emerging European country and a regular in the top 10 of the Peace Report. Along with the republic, Poland and Bulgaria also make it into the top 30, with Hungary and Croatia included as well.
13 of the 36 European nations with rankings had an improvement in their level of peace, while 23 saw a decline.
Ukraine (number 157) and Turkey (number 147) are the only European nations that dropped out of the top half of the ranking.
7. Portugal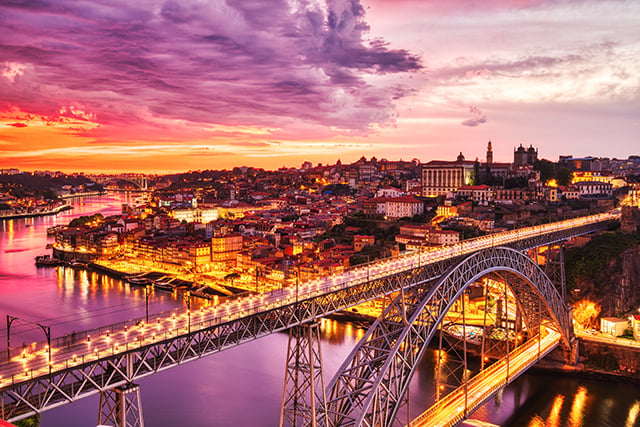 When it comes to peace and safety, Portugal follows its path.
This country, which has a population of roughly 10 million, has been one of the GPI's biggest climbers in recent years, rising from the 18th position it had in 2014 to the top 10.
Portugal is ranked higher than the norm for industrialised countries in terms of housing, work-life balance, personal security, and environmental quality.
Portugal is also regarded as one of the top locations for expats due to its high general standard of living.
Even better, you don't have to spend a fortune to experience the Portuguese way of life because the nation continues to be one of the continent's most budget-friendly travel destinations.
6. Singapore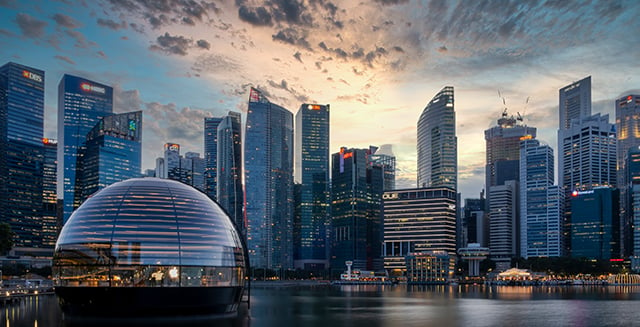 Singapore has become more peaceful while the Global Peace Index report depicts a globe that is becoming more dangerous.
Much more tranquil: Singapore was in position 22 when the ranking was first introduced in 2008.
What caused this amazing jump? The IEP notes that whereas significant declines in peace are sometimes caused by a small number of indicators, ranking increases are frequently driven by broad-based changes.
Therefore, while having a low level of continuing domestic and international conflict and good scores for societal safety and security, Singapore's militarised level prevents it from reaching the top tier of the list, where countries like Japan or Switzerland would be.
Why do Singapore's police and military services require such a large number of personnel, and why does Singapore spend such a lot on weapons?
The city-state depends on maritime trade for its economic well-being, thus it is essential to have the naval capabilities to guarantee ships' safe passage through the Strait of Malacca, the congested waterway that connects the Indian and Pacific Oceans.
5. Austria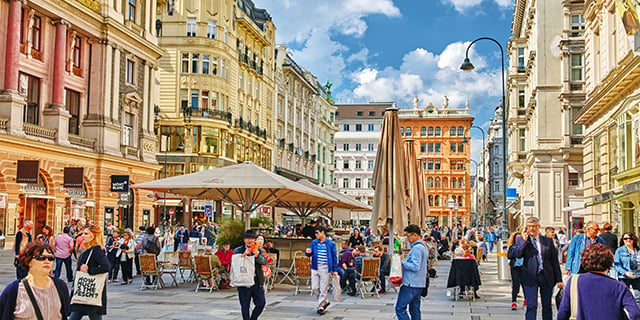 Since the Cold War's end, this little landlocked country of around 9 million people has moved from a peripheral position on the border between East and West to the heart of a united Europe.
Austria, as a young member of the EU and outside of NATO, took pride in attempting to coexist with competing political blocs and adopting new kinds of collaboration with its neighbours.
However, while Austria ranks well in many metrics of well-being, including income, employment, and housing, social tensions have been rising in recent years, spurred in part by the popular right-wing Freedom Party (FP)'s anti-migrant efforts.
When an ISIS sympathiser shot and killed four people and injured 23 others in Vienna's city centre in November 2020, the government responded by unveiling broad anti-terror measures, including the ability to keep convicted individuals behind bars for life and facilitate electronic surveillance for those who are released.
As a result of the worsening of the terrorism effect index, Austria saw one of the most significant declines in peacefulness in Europe.
Furthermore, during COVID-19, its capital was the site of massive protests against lockdowns and the government's plan to make virus vaccines mandatory for all citizens.
Now, one year ahead of general elections, the Freedom Party is leading the polls and is positioned to win with approximately one-third of the vote.
4. New Zealand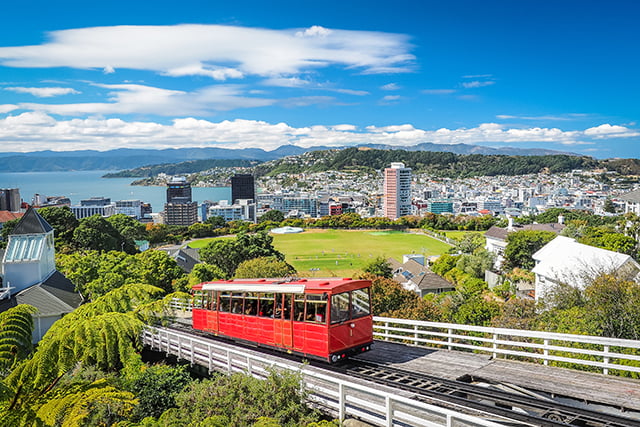 New Zealand dropped two points in this edition of the Global Peace rating after holding the number two spot in the rating since 2017.
This calm country is largely regarded as a beautiful place to live, receiving nearly perfect grades in the fields of societal safety and domestic and international conflict.
Nonetheless, due to a rise in weapon imports and exports, as well as modifications to armed personnel carriers, New Zealand's score in the militarised domain declined by 6%.
New Zealand, nearly the same size as the United Kingdom but with a population of around 5 million people, ranks first in health status and above the OECD average in education, jobs, and earnings.
All of this, however, comes at a cost: a lack of affordable housing is making it increasingly difficult for individuals with low salaries to buy homes, with the wealth gap ranked as the top economic issue confronting New Zealand by 20% of its population.

3. Ireland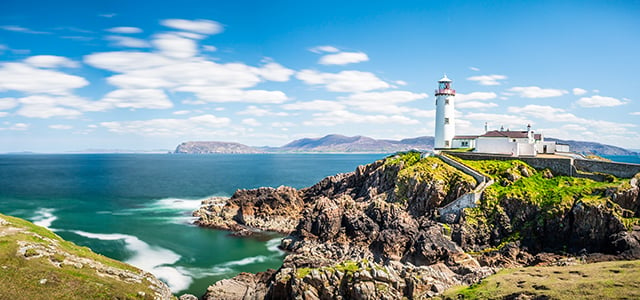 Ireland is one of the world's wealthiest, most developed, and happiest countries. It is also relatively peaceful: two years ago, it climbed four spots to eighth place in the Global Peace Report, the highest position it has ever had on the list.
Then Ireland outdid itself last year, leapfrogging many of its European peers and claiming third place in the Peace Index—a position it maintains this year as well.
Make no mistake: Ireland did not become a peaceful nation overnight—centuries of strained relations with the United Kingdom attest to that.
Today, however, the Irish Republic is consistently listed as one of the safest countries in the world, owing to its longstanding independence and neutral army (it is not a member of NATO).
That doesn't imply it's immune to political and social upheaval—during the epidemic, for example, Ireland witnessed its share of violent anti-lockdown protests.
The IEP offers a startling piece of statistics on page 92 of its study: when it comes to the economic cost of violence, Ireland outperforms practically every other country in the globe.
The toll is merely 3% of GDP, ranking 160th out of 163 nations, compared to the global average of 12.9%.
Only Bangladesh, Indonesia, and Madagascar perform marginally better in this category.
2. Denmark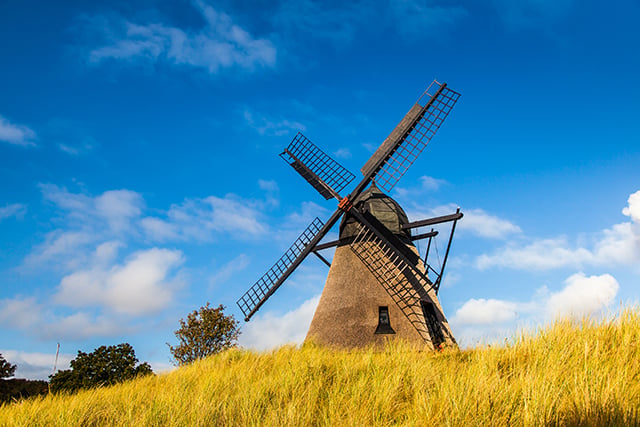 Since 2008, Denmark has never dipped below fifth place in the Global Peace Index, sometimes gaining one or two spots and sometimes losing them—such relatively slight shifts in the ranking simply remind us that the kingdom is doing well.
Denmark is a secure country to visit and reside in because of its high level of political stability, press freedom, and respect for human rights.
It also has a high level of income equality and is routinely listed as one of the world's happiest countries.
This country of less than 6 million people pays a lot to keep all that happiness and high living standards.
To counter the threat of Russia's increasing military activity in eastern and northern Europe, Denmark reached a landmark cross-party political agreement in 2018 to increase its defence budget by 20%.
This put the country on track to match its Nordic neighbours Sweden and Norway's expenditure levels and meet NATO's military spending target of 2% of national GDP.
As a result, Denmark's overall position in the Peace Index is hampered by its performance in the militarization domain, where it ranks just 16th in the world.
Things are likely to remain as they are: Denmark has announced plans to contribute the equivalent of $21 billion in defence over the next ten years, with an additional $3 billion in military aid to Ukraine until 2028.
1. Iceland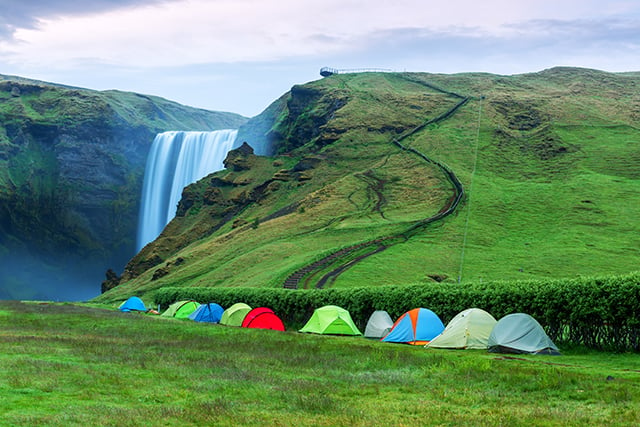 Icelanders can sleep comfortably at night because they live in the world's most calm country.
When it comes to Iceland, no news is good news: it has retained the top rank for the 16th year in a row—since the index began in 2008.
With no standing army, navy, or air force, and the smallest population of any NATO member state (approximately 365,000 people), Iceland also has record-low crime rates, an enviable education and welfare system, and ranks among the best nations in terms of jobs, earnings, and subjective sense of well-being.
The exquisite serenity enjoyed by Icelanders is not entirely 100%.
The Reykjavik police detained four people in connection with the alleged terrorist attack planning last September.
The nation didn't record any terrorist activities until that year(2022).
Iceland's overall rating decreased by 4% as a result of this, along with an increase in the homicide rate in the nation.