At the risk of being called out, I daresay The Woman King fails to rise above its mediocre interpretation despite committed performances from a talented cast.
I got to see Gina Prince-Bythewood's latest picture at an advance screening and came out of the cinema feeling let down by a film I had looked forward to watching for a while.
Boasting the likes of Viola Davis, John Boyega, Lashana Lynch, Thuso Mbedu, and Jimmy Odukoya, the plot revolves around an all-female group of warriors called the Agojie.
The fierce women are tasked with protecting their land from both foreign and close threats in 1820s Dahomey.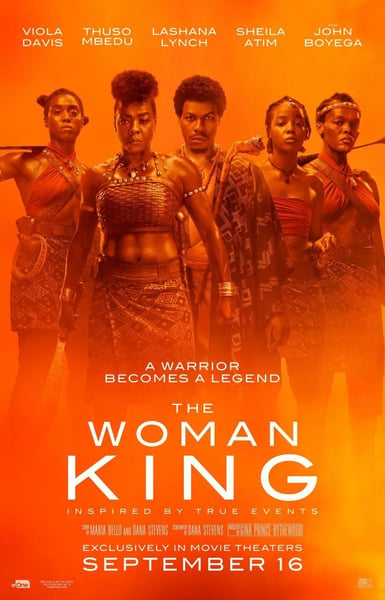 In the lead role as the leader of the army is talented actress Viola Davis who looks the part, talks the part but unexpectedly fails to leave any lasting impression on me.
The fault isn't with her but with a script that goes against the title of the film to push the narrative majorly on another as the protagonist.
Contrary to what you have been led to believe, Davis' General Nanisca isn't the central character here; that goes to the person of Nawi (played by the young actress Thuso Mbedu).
I have no complaints about the above because Mbedu plays her part with such zeal and commitment that she leaves nothing to be desired.
The young star's range is evident as is her acting ability. The character development from a naive and rebellious girl to a certified warrior is commendable.
After her, the next actress who comes to mind is Lashana Lynch who portrays the no-nonsense but lovable Izogie.
In many ways, Izogie is the mother figure Nawi has missed all her life and Lynch gets lost in the role, eating it up like she was born for it.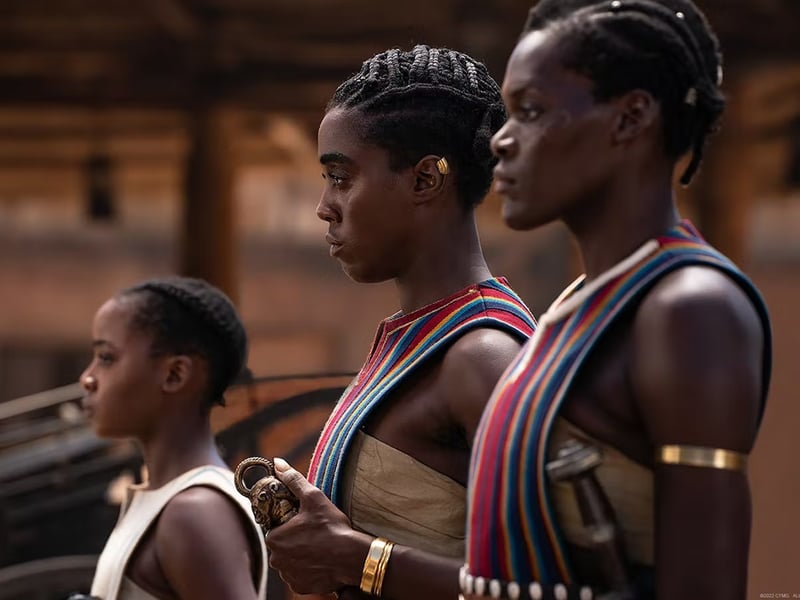 I would like to also specially commend Nigerian-born British star John Boyega whose outing as the young and proud ruler of Dahomey is one of the best things about this film.
As King Ghezo, Boyega brings a certain type of humour to a rather serious role, exuding a charisma I never knew the actor had.
I enjoyed his performance and couldn't get enough of his accurate Nigerian accent (I found out he channelled his own father in the role).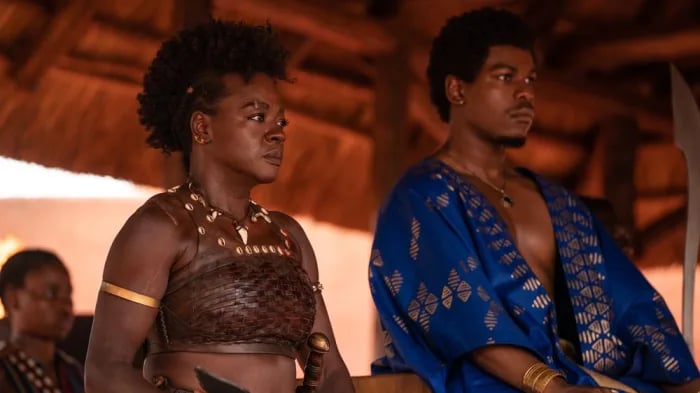 Nigeria's very own Jimmy Odukoya plays the antagonist here (this is one spoiler I don't regret) and does so quite well.
The role of the imposing Oba Ade suits him well and I couldn't take my eyes off him whenever he appeared on screen.
Unfortunately, we don't see any backstory (an important part of a villain being fleshed out beyond the normal bad guy) and the insufficient screen time doesn't help matters.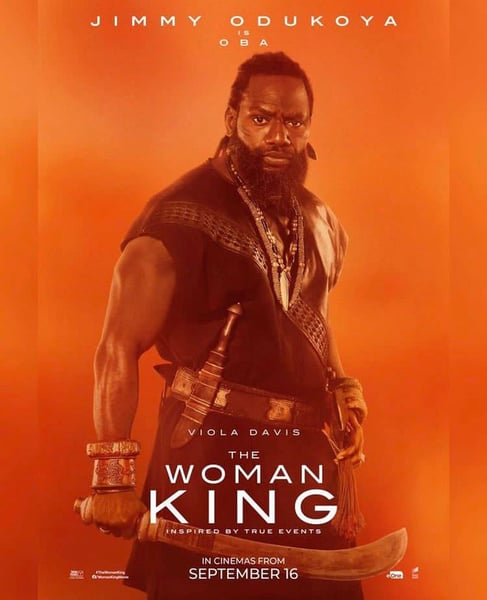 The first part of my review has been positive and I wish it was all that but I wouldn't be honest if I said that was all to The Woman King.
I found the dialogue weak and the film suffers from pacing issues. It also doesn't establish a dominant tone, switching between serious to no-so-serious almost throughout.
The cinematography is subpar, something that came as a major shock to me. I mean, I have seen better camera work in some Nollywood films (harsh, I know but it's my take).
The biggest disappointment is the action (I guess I was warned in the trailers but I still chose to believe that I would see something better as editing would still take place after its release).
The fight sequences show some impressive choreography and a few good stunts here and there but it all came off as unrealistic and substandard.
These warriors are billed as great fighters and I don't see why an extraordinary stunt coordinator wasn't brought on board to give action fans something spectacular.
The kicks, blows, and strikes don't land in most of the action scenes and the lack of gore took away the expected visual thrill.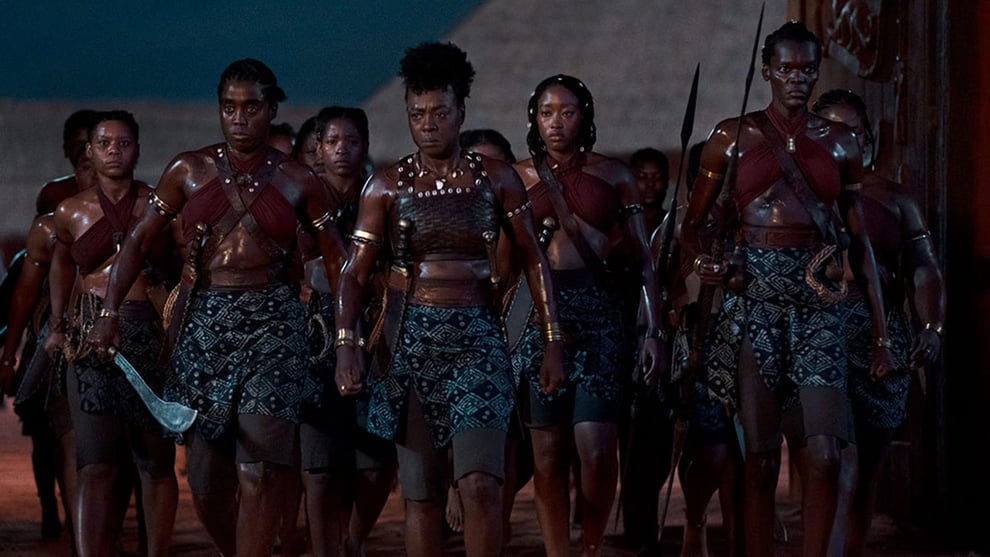 I'm not against female-centric flicks and I have always supported female directors who know how to give fans what they want.
With The Woman King, Gina Prince-Bythewood only proves that she wasn't really the best person for the job.
Final verdict: The film is good but should have and could have been so much more. These days, you need to give movie enthusiasts a lot more than good if you want to make an impression.
Rating: 5.7/10.