John Boyega, Jamie Foxx, and Teyonah Parris are incredibly delightful to watch in Juel Taylor's They Cloned Tyrone but sadly, the film's mysterious appeal wanes when it tumbles into predictable territory in its third act.
Sustaining the attention of the viewer in movies of this genre is quite a challenge and the director weaves a unique tale with three black Americans caught in a web of deception, conspiracy, and cover-ups.
From its first scene, They Cloned Tyrone sets up a plot that keeps you invested in it as you follow the three leads in their often comical but dangerous quest to find out what the hell is going up following a 'resurrection'.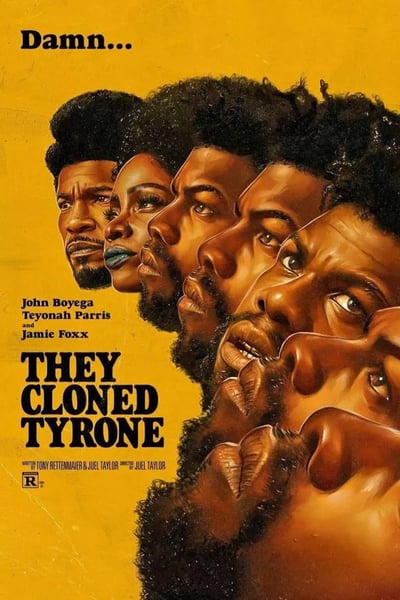 It's the perfect start to what seems like a whodunnit and while certain elements seemed pretty exaggerated to me, I was hooked.
Midway through, it was obvious to see that somehow, the story would lose its uniqueness, sinking inevitably into that void that consumes mediocre features.
Boyega (still showing his growth as an actor via differing roles) plays Fontaine, a hot-headed drug dealer whose brush with a competitor leads to a bloody confrontation with a notorious gangster.
In a twisted and most bizarre way, Fontaine, Slick (Foxx), and a fast-talking hooker named Yo-Yo (Parris) find themselves on a trail leading to an underground laboratory where they discover all sorts of unpleasant surprises involving clones.
The chemistry between the trio of actors is just awesome; Boyega as the rash, morose protagonist has to put up with the unending chatter from the inimitable Slick and the trash-talking Yo-Yo.
The dynamic between the leads works so well that it's easy to start seeing them as a collective force out to one-up those behind the nefarious activities casting a dark shadow over their small town.
Boyega, a British-Nigerian star, easily convinces you he is American, having mastered the accent of a young black man in a troubled neighbourhood.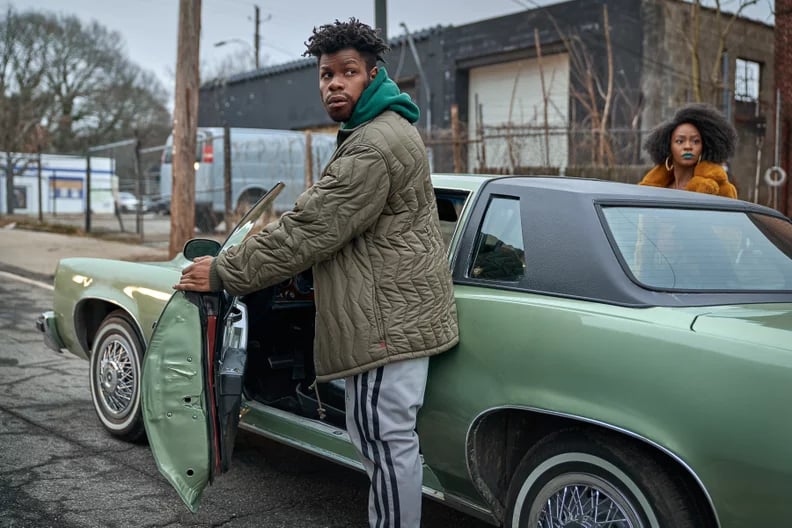 It's not easy to star in a movie with Foxx and carry the film without being overshadowed by him but Boyega manages to pull it off, bringing charm, charisma, and gravitas to a well-played role.
As for Foxx, he just about steals the spotlight every once in a while with his delectable presence and the humourous quips his character constantly dishes.
Parris as Yo-Yo holds her own, adding enough femininity and flavour to make you remember and miss her when she isn't on screen howling at anyone who dares talk down on her.
The ingenuity in the writing is hard to miss as the plot progresses but when things enter full-blown sci-fi, government conspiracy mode, the suspense gradually begins to fizzle out.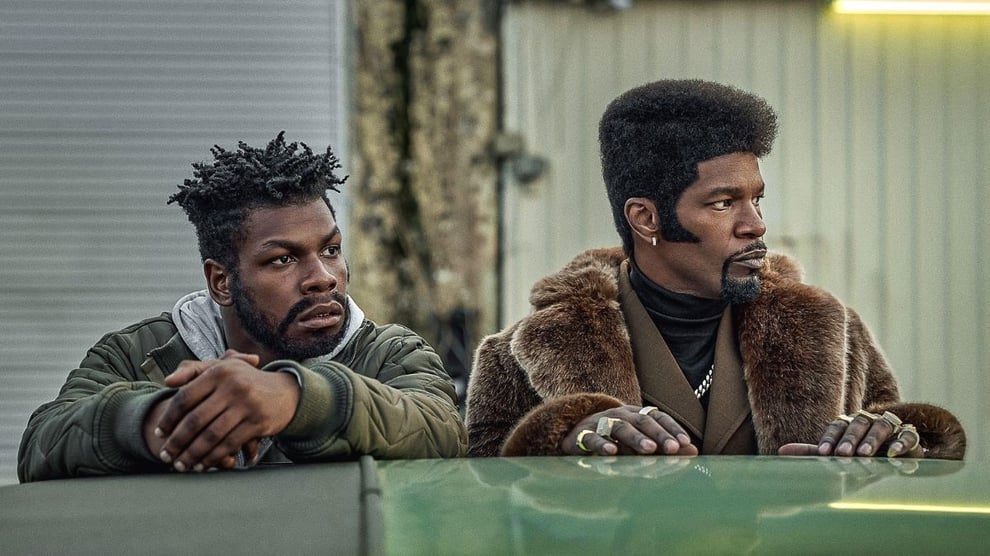 When the climactic showdown eventually takes place, it's talky, hilarious, underwhelming, and crazy at the same time. It also felt like something written by a different set of writers.
I saw a review somewhere calling this Netflix's best film of 2023 so far. If that is true, then the streaming platform really needs to do better because while They Cloned Tyrone is very entertaining, its far from one of the best movies from the streamer this year.
Kudos to director Taylor for taking on this ambitious project; it was bound to fail or succeed. For me, it's a bit of both, with the overall result leaning more towards success.
Those seeking raw and unbridled fun will love this. It aims to please and gets it right in that regard.
Rating: 6.5/10.